Raisin UK, a successful European Fintech that provides a marketplace for consumers to earn more money on their savings, announced on Wednesday it has launched a new savings platform in the Netherlands. The company reported that it expanded its reach in the Netherlands after introducing its distribution partnership with Dutch broker bank BinckBank earlier this year. Raisin has also obtained a license from the Dutch Authority for the Financial Markets.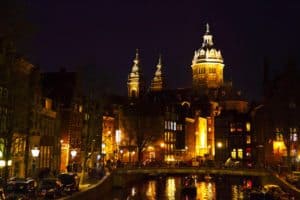 According to Raisin, Dutch savers can access the products of Raisin's partner banks effortlessly and free of charge through a one-time online sign-up and remote identification. Since Raisin works exclusively with partner banks from the European Economic Area, all savings products are covered by their respective national deposit guarantee schemes, up to €100,000 per customer per bank. According to Eelco Habets, Raisin country head for the Netherlands:
"Given the record low-interest rates on savings in the Netherlands and the reluctance of the Dutch to move into alternative asset classes, it is the right moment for Raisin to bring more foreign banks in the market, increasing competition and offering Dutch savers easy access to higher returns on their savings across Europe."
Raisin then reported that it will soon offer a broad assortment of term deposit and overnight accounts to Dutch consumers, following the first bank Raisin.nl launches with, the Czech Republic's J&T Banka.
Founded in 2013, Raisin is a pan-European savings and investments marketplace that connects retail customers with banks looking to expand or diversify their deposit reach. The company's service is currently available in Germany, Frances, Spain, the UK, the Netherlands, and Australia. It has more than €70 million from a number of investors, including Index Ventures, Ribbit Capital, Thrive Capital, and PayPal.