Private lending syndication platform CrowdOut Capital announced on Wednesday the completion of a multi-million dollar term loan to Shale Support, a provider of frac sand and logistical solutions to the oil and gas proppant market. According to CrowdOut, the loan will support the acquisition of two sand mines, spanning over 1,000 acres that contain more than 100 million tons of recoverable high-grade frac sand, which are located near the prolific shale plays in the southeastern U.S., and finance capital expenditures to increase production capacity at the sand mines.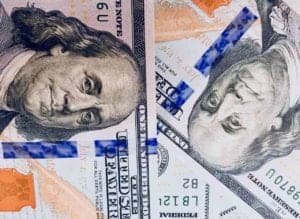 CrowdOut also reported that Shale Support, which is backed by OFS Energy Fund, operates an extensive mining and transload network strategically aligned with key destination terminals that serve various states, including Texas, Oklahoma, Mississippi, Louisiana, Ohio, and Pennsylvania regions. The company notably provides to operators and third-party suppliers its proprietary Delta Pearl proppant, an industry-leading proppant known for its low turbidity or cleanliness.
Speaking about the loan, Jeff Bartlam, Co-Founder and President of Shale Support, stated:
"The frac sand business is growing quickly and we needed a partner that could be nimble and help us to keep pace with market demand. CrowdOut provided the flexibility and efficiency that rigid traditional lenders could not."
Founded in 2015, CrowdOut provides term loans to middle market companies with annual revenues between $10 million – $500 million that seek to expand, acquire or grow companies. The lender partners with credit funds to underwrite and fund loans. The process also offers accredited investors the opportunity to earn 7-14% yields with investments starting at $1,000.