Swarm Fund, a blockchain for private equity platform, announced on Thursday it has entered an agreement to list security tokens on OpenFinance Network (OFN), the trading platform for tokenized securities.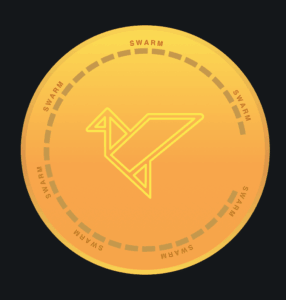 According to Swarm, OFN has continued to establish partnerships throughout the digital asset and blockchain industries while also serving a global network of investors across various securities offerings types, including Regulation D, Regulation S, Regulation A+, and Regulation CF. Philipp Pieper, CEO of Swarm Fund, stated he and his team will be bringing liquidity to all SRC20 tokens through the OpenFinance trading platform:
"Their focus on traditional alternative assets and token-based securities is a perfect fit for Swarm's investors and the tokens issued using our technology."
Juan Hernandez, Founder of OpenFinance Network, also commented:
"Our agreement with Swarm Fund connects OFN to a pipeline of security tokens representing real-world investments. Their commitment to democratization and open infrastructure makes this a great relationship, and we're excited to welcome their diverse investments to the platform."
As previously reported, Swarm was launched in January 2018 and is described as a fully decentralized capital market platform that democratizes investing by using the power of blockchain to open up alternative investment classes to small investors through asset-backed funds using crypto. The blockchain recently released its Market Access Protocol (MAP) for tokenized security trading, which provides a streamlined solution that facilitates the efficient flow of compliant transactions while also offering both privacy protection for participants and regulatory compliance. Swarm also reveal that OFN will be using be the first trading platform to integrate with MAP.