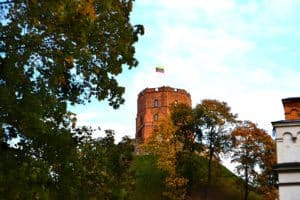 DESICO, based in Paris and in Vilnius,  wants to join the growing group of platforms seeking to issue and trade security tokens. DESICO is also issuing its own "DESI Token" as part of its platform.
Even while the initial coin offering (ICO) market stumbles, security tokens are expected to gain more traction as increasing regulatory scrutiny slows the rampant fraud, and dodgy business models, exemplified by far too many ICOs.
The company aptly points to the pressing problem of the ICO market. Currently, it is driven by rampant speculation and is more of a trip to the casino instead of an investment. Satis Group published research earlier this year stating 81% of ICOs were scams, a few simply failed, and only handful went on to actually trade. By issuing securities, on the other hand, blockchain based platforms are simply providing a vehicle to issue debt, equity etc. using distributed ledger technology.
DESICO says it is currently building a platform for the issuance and trading of tokenized securities in full compliance with European Union member state law. The company says this will provide a safe and legally compliant solution for ICO investments. DESICO states that it operates under the current crowdfunding regulations in the Republic of Lithuania.
DESICO's choice of location is described as being opportunistic as the company states that "several Fintechs (ie Revolut) are operating with licences out of Lithuania for EU passporting reasons".
So can DESICO build a competitive platform? Too early to tell and it is unclear if DESICO will have the funding to execute on their vision. There are already numerous tokenized security platforms in operation in both Europe, the US and elsewhere. Established exchanges, such as the Stuttgart Exchange, will be issuing securities on blockchain as well. More will follow.