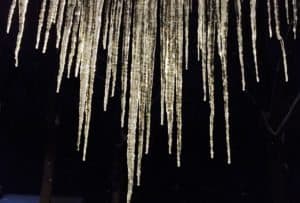 The CEO of Bitfury, the second-largest crypto mining and hardware company in the world, told Bloomberg that it is, "still profitable and…bullish on Bitcoin in the long-term," in part thanks to a high-tech  liquid-cooling system installed at its Georgian crypto mine.
Bitfury recently re-acquired its facility in the Georgian capital of Tbilisi after changing fortunes in Chinese capital markets led the Hong Kong "shadow investor" who bought it to sell it back to Bitfury at a discount.
Bitfury CEO Valery Vavilov, who is from Latvia, was reportedly courted to set up shop in Georgia by Remi Urumashvili, who promised "zero taxes" would be imposed on the operation.
Urumashvili now works for Bitfury.
According to Bloomberg, the World Bank has deemed Georgia one of the ten easiest countries to do business in.
The facility's success is also reportedly aided by its proximity to Russian clients and the fact that no visa is required to enter Georgia.
The Bitfury facility in Tbilisi currently houses 60 tanks of crypto mining machines submerged in a "highly engineered" proprietary liquid by 3M called 'Novec.'
Black barrels of the liquid can be found throughout the Tbilisi mine.
Bitfury says it will shortly use the same cooling system at a second, so-far-undisclosed location.
Bitcoin mining is notoriously and increasingly competitive, especially in down markets when the cost of mining a bitcoin can easily exceed its market price.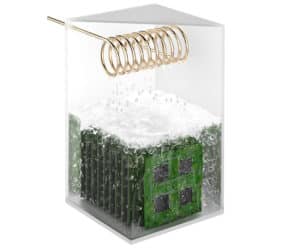 Such events typically squeeze out small players, but even big players have to be careful.

3M claims that Novec, which has been used in race car fires and to extract water in the desert, can cut cooling costs by 95%.

Vavilov declined to reveal cost particulars, but the founder of a company acquired by Bitfury to set up the cooling system, Kar Wing Lau, told Bloomberg that his immersion cooling systems can reduce the space required to house a crypto mine by 30%.

Sponsored Links by DQ Promote