At the meeting of EU financial ministers in Vienna last week, Austria's Minister of Finance Hartwig Löger said that Europe is working on rules and regulations for crypto assets to support the development of the sector.
The meeting included all of the economic and financial affairs ministers (ECOFIN)  under the Austrian Council Presidency, while crypto assets were just part of the discussion it probably earned the highest billing.
Löger said that Europe currently lacks uniform rules for the handling and trading of crypto assets;
"Currently, this market is largely unregulated, particularly in comparison with other sectors. For us, it is a question of clear rules of the game for companies, customers and consumers in order to make crypto assets usable as financial instruments, and not a question of excessive regulation. With a vision for Europe, we want to make the location more attractive for crypto assets and develop a European plan to position ourselves more strongly in this emerging segment," Löger stated.
Initial coin offerings (ICOs) can be a valuable tool for European companies to gain access to funding, according to a release. Funding via ICOs reached a volume of more than US$ 7 billion in March 2018 but the decline in ICOs has been rather dramatic since that peak. Löger believes that growth-promoting regulation should tap this potential for European companies as a serious financing instrument and  enable stable market development. He envisions the investment universe will be expanded by high-quality ICOs, and consumers gaining access to alternative investment opportunities. "Close coordination between legislators, regulators and industry is crucial for the development of these promising markets."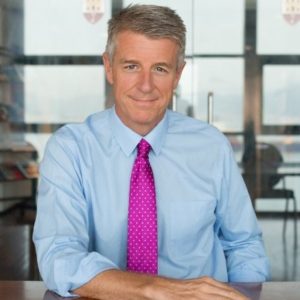 Commenting on the statements emanating from Vienna, Nick Cowan, CEO of the Gibraltar Blockchain Exchange, stated;
"A lack of EU-wide crypto regulation is a deterrent to blockchain innovation and will continue to hinder adoption of the technology by mainstream financial service providers going forward. However, certain smaller jurisdictions in the EU are taking a lead, having already introduced best practice regulatory frameworks for blockchain businesses. Officials in these jurisdictions are also reaching out to key financial services stakeholders to educate them on the tremendous potential of decentralised technology and to gain their support for blockchain businesses. But this is only the beginning. While it is encouraging to see the proactive work of smaller jurisdictions, the EU needs uniform regulation to foster a sustainable future for the industry. Sensible legislation that has the backing of blockchain adopters and EU regulators alike will balance the need for further innovation with appropriate consumer protection."
Michael Borowiec, Communications Lead at Lisk, said the EU has been prudent in taking a slow, methodical approach to blockchain regulation. Borowiec believes thorough research should be completed before the EU enacts specific measures.
"The regulation of blockchain technology should be considered at an inter-governmental level, but this will take time. Due to the power and far-reaching influence of the EU, the legislation written today will have consequences well beyond the region. As such, it is important that legislators carefully consider all angles before committing to a particular approach, said Borowiec. "In order to fully capitalise on blockchain's potential, the EU needs to adopt robust regulation. This is especially true when it comes to protecting potential investors and ensuring they do not fall prey to fraudulent crypto projects. Such regulation will deter malpractice and in turn, lead to the creation of a healthier cryptocurrency market, securing the future of the blockchain industry and encouraging investment into legitimate projects."
Borowiec said the go slow approach was the right direction for Europe.
---
Austria's Minister of Finance, Hartwig Löger, has put the topic of "crypto" on top of the #ecofin agenda during #eu2018at. According to him, Europe currently lacks uniform rules for the handling and trading of crypto assets: pic.twitter.com/6wPXa3pBWz

— EU2018AT (@EU2018AT) September 8, 2018
After the #Eurogroup meeting, the #Ecofin ministers will come together. Some background information: https://t.co/5q6qkEdXYG
📊💳💶 This will be discussed👇🏼#eu2018at pic.twitter.com/hZCwAgStqn

— EU2018AT (@EU2018AT) September 7, 2018
Sponsored Links by DQ Promote