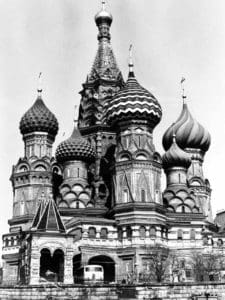 Ivan Semagin, Deputy Director of the Financial Market Development at the Bank of Russia, told attendees at a finance and trade conference in Vladivostok this week that the Bank of Russia's first "sandbox" trial of an ICO (intitial coin offering) blockchain system went well technically, though legal hurdles remain, TASS reports:
"In the framework of the 'sandbox' of the Bank of Russia, an experiment was recently carried out to conduct ICO on the basis of the existing infrastructure. Technically everything went well, but there were a lot of issues from a legal point of view," said Semagin.
TASS did not report on elaboration Semagin may have provided regarding legal hurdles, though laws governing the crypto sector in Russia have yet to be finalized.
In May, Russian bank Sberbank announced that it was testing its blockchain-based system for inititial coin offerings on a digital "regulatory platform" already being used by the Central Bank of Russia.
The system, called the National Settlement Depository (NSD), is presently used to host conventional securities trading.
Tests of the ICO began in April of this year with the goal of, "The first coin-based transaction…tak(ing) place by late summer 2018." According to Sberbank:
"Coins will be registered and settlements will be performed using the NSD's financial market infrastructure. Sberbank CIB will act as the organiser and chief investor in Level One's ICO. The NSD will act as the custodian of the transaction and will register, store and maintain a record of the digital assets."
Fintech scientists at the NSD expected the trial would help them, "assess the specific features of working on such transactions, minimise related risks, …get feedback from the Bank of Russia regarding improving the mechanism for carrying out ICOs… make Russian ICOs more transparent for traditional investors and ensure that these transactions are organised well."
The notice from Sberbank also stated that they are awaiting the enshrining of laws intended to regulate the sector. Relevant Laws ('On Digital Financial Assets' and 'On Investment via Investment Platforms') are expected to be finalized some time this fall.
The ICO gold rush of 2017 still appears to be lingering in the imaginations of Central Bank employees and their clients and is something Sberbank intends to 'drive,' says Igor Bulantsev, Senior Vice President of Sberbank and Head of Sberbank CIB:
"Many of our clients have shown an interest in this method of financing and we intend to actively promote this service by driving the institutionalisation and popularisation of ICOs after the corresponding legislation is passed."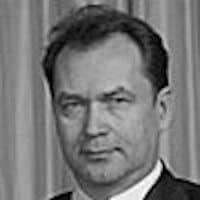 Eddie Astanin, Chairman of the Executive Board of the National Settlement Depository was supportive of the initiative:
"The NSD takes a pragmatic approach to fintech. Our end goal is to create the foundations for developing Russia's digital economy and bringing about a new class of assets for investors, as well as ecosystems for ICOs and trading of digital assets on the secondary market. Together with the market leaders we are carrying out a project to create infrastructure for recording digital assets. This is a vital step towards bringing institutional investors to the market and securing both dynamic growth and increased capitalisation."
The ICO trialed was made on behalf of a Moscow company called Level One, providers of digitized educational lectures.
But Initial Coin Offerings in 2018 have been undergoing something of a contraction globally as investors and regulators become increasingly aware of how ICOs can be and have been used irresponsibly, both to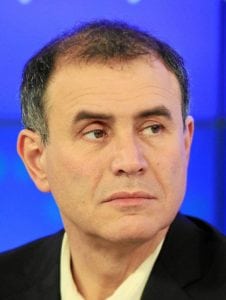 fundraise for immature companies with no idea what they are doing, or as a means of directly and fraudulently accessing investors without having to jump through regulatory hoops.
Economist Nouriel Roubini has claimed that a full 90% of ICOs are frauds or total failures.
Ex-Wall Street risk analyst and Bitcoiner Tone Vays has stated, "The only innovation in ICOs is the separation of money from unqualified investors."