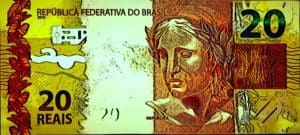 Brazil's antitrust body, the Administrative Council for Economic Defense (CADE)  has launched an investigation into whether or not Brazilian banks have been, "abusing market power to undermine the performance of crypto-currency brokers," Reuters reports.
The Brazilian Association of Cryptomoedas and Blockchain (ABCB) reportedly requested the investigation after Banco do Brasil, Bradesco, Itaú Unibanco, Santander Brasil, Banco Inter and Sicredi all closed multiple accounts belonging to various Brazilian cryptocurrency exchange, some of which claim the closures were executed without notice or explanation.
Notes from the CADE regarding the investigation state that banks may be unfairly, "imposing restrictions or even prohibiting…the access of crypto-derivatives brokers to the financial system, which, in fact, can bring losses to broker."
But according to Reuters:
"Privately, bank-based sources argue that there is currently no guarantee that crypto-currency brokers in the country will follow reliable anti-money laundering procedures. Therefore, they prefer to face possible competitive contestations than to be vulnerable to BC sanctions for participating in operations that are considered to be illegal."
CADE technicians have countered, however, that banks may be guilty of overreach:
"It does not seem reasonable for banks to apply restrictive measures a priori on a straight-line basis to all crypto-currency companies without examining the level of compliance and anti-fraud measures adopted by individual brokerage firms…"
Brazilian crypto exchange Walltime lost access to accounts at least four banks in the spring of 2017, and by August, had only managed, through court actions, to restore one of those accounts.
Walltime says the account closures have significantly compromised operations by reducing customers' ability to load and unload money onto and off of the exchange. The closures may also have damaged Walltime's credibility.
Banco do Brasil told Rueters that it is cooperating with the CADE investigation and said it supports, "competitive practices based on ethics and respect for free competition."