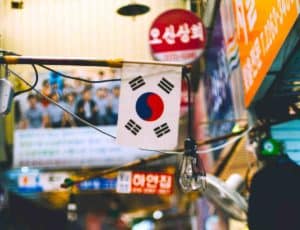 The CEO of Korean crypto exchange Coinnest, who is reportedly already on trial for embezzling customer funds, has now been indicted for taking a bribe to list a controversial crypto coin called S Coin, Korea IT Times reports.
The CEO of S Coin has also been indicted for offering the bribe, according to a September 18th announcement from the Financial Investigation Department of the Seoul Southern District Public Prosecutors' Office.
Coinnest CEO Kim Ik-hwan and another executive called Cho are accused of accepting 1 billion won worth of Bitcoin and S Coin in February of this year in return for listing S Coin on Coinnest.
1 billion won is worth close to $900 000 USD at today's rates.
Prosecutors claim Kim and Cho first received 110 Bitcoins to "Kim family accounts"  twice, on Febreuary 5th and 6th, and then received 2 million S Coins on Feb. 12th and 14th respectively.
Korea IT Times claims, "S Coin technology is weak."
Another Coinnest executive called Hong was indicted, along with Kim and Cho, in April, "on charges of violating the law on specific economic crimes, including fraud."
The three allegedly embezzled Coinnest investors by selling coins they knew were "fake…as if they existed."