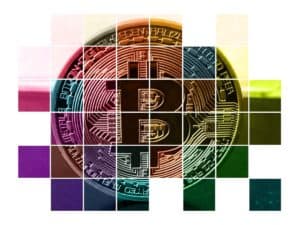 Rhetoric regarding cryptocurrencies is somewhat more moderate in a recent report from the Bank for International Settlements (BIS), which finds that cryptocurrencies, in fact, "rely on regulated financial institutions to operate, bringing cryptocurrencies within reach of national regulation."
The BIS regulates and holds capital on behalf of 60 central banks across the globe, all of whom hold voting rights.
Though the BIS has expressed moderate conclusions about cryptocurrencies in the past, including statements made by BIS Head of Research Hyun Song Shin in June, these remarks have been somewhat eclipsed by strong comments from BIS president and lauded economist Agustín Carstens, who has called cryptocurrencies "psuedocurrencies" and Bitcoin, "a combination of a bubble, a Ponzi scheme, and an environmental disaster."
But the new report from the BIS says that a close correlation of trading behaviour with regulatory news suggests the crypto sector responds healthily to news about legality:
"Cryptocurrencies are often thought to operate out of the reach of national regulation, but in fact their valuations, transaction volumes and user bases react substantially to news about regulatory actions…(E)vents related to general bans on cryptocurrencies or to their treatment under securities law have the greatest adverse effect, followed by news on combating money laundering and the financing of terrorism…News pointing to the establishment of specific legal frameworks tailored to cryptocurrencies and initial coin offerings coincides with strong market gains."
The crypto sector is also oriented towards lawfulness by users' dependence on regulated interfaces (exchanges and banks) and by "market segmentation," says the BIS:
"These results suggest that cryptocurrency markets rely on regulated financial institutions to operate and that these markets are segmented across jurisdictions, bringing cryptocurrencies within reach of national regulation."
The cause for concern previously, says the BIS, stems from the notion that, "cryptocurrencies…can function without institutional backing and are intrinsically borderless," which, "…raises the question of whether one can expect regulation – in particular national regulation – to be effective."
But, "…large price differences sometimes prevail(ing) across jurisdictions, suggest some market segmentation," and the possibility of some degree of local containment.
The BIS advises that lawmakers tasked with governing the sector should not be awed by technological claims, but should rather focus on understanding how crypto functions economically:
"To tackle regulatory concerns, authorities will first need to clarify the regulatory classification of cryptocurrency-related activities, and to do so using criteria based on economic functions rather than the technology used."
Still, the BIS believes transnational nature of crypto networks like Bitcoin could nonetheless mean, "boundaries among national regulatory bodies may need to be redrawn to clarify responsibilities."
As well, "Authorities will need to vigilantly monitor developments and address regulatory issues arising from the global dimension of cryptocurrencies. "
The remainder of the report is dedicated to substantiating claims in the report using various primary metrics.