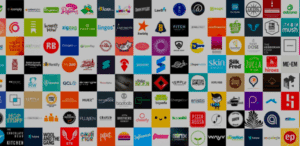 Investment crowdfunding platform Crowdcube has shared a new milestone: 100 issuers have now raised £1 million or more on their platform.
While it is nice to note accomplishments like this, the fact that crowdfunding platforms are listing larger offerings is a natural part of the evolution of online capital formation. It is also indicative of the ability of the sector to scale – thus providing a better path to profitability for offering platforms.
The recent increase of the funding cap to €8 million should help drive this number higher in the coming years as the efficacy of online capital formation trumps the more traditional analog path.
Crowdcube states that it is not just startups that are using their service but more mature companies that have become established in their market.
Additionally, VCs are now frequently investing alongside smaller, retail investors with over 50% of the top 100 offerings involving one, or more VC, or professional investor.
The participation of professional investors, depending on the terms of the deal, is another sign of sector health. Investing in smaller firms is very risky. Investing alongside a VC means a thorough due-diligence process has been completed.
By providing access to capital, Crowdcube plays a fundamental role in job creation and innovation. Early stage companies and smaller firms are the foundation of any developed economy thus creating a path of accessing growth capital is vital.
Crowdcube first raised over £1 million for The Rushmore Group in 2011. In 2015, 20 issuers raised £1+ million. In 2016 – it was 19 and in 2017 it was 33 companies. So far in 2018, 19 issuers have crowdfunded £1 million or more.
Crowdcube states:
11 of the £1million-plus raises have been for Cleantech companies
14 for consumer goods companies
15 for consumer internet companies
13 for Fintech companies
19 for food and beverage companies
10 £1million-plus raises relate to companies in the restaurants and cafes sector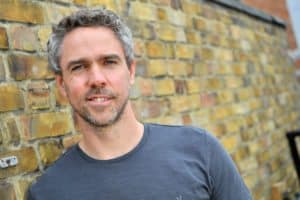 Luke Lang, co-founder of Crowdcube, commented on the 100th £1+ million round raise:
"Having seen the 100th company raise over £1m on Crowdcube since we started in 2011, the impact equity crowdfunding is having on the investment landscape is clear. These 100 raises, as well as the move to raise the prospectus limit to €8m, demonstrates a change in the nature of equity finance. Businesses beyond the start-up stage, the likes of Revolut, Monzo and Mindful Chef, now recognise the benefits of continuing to allow your customers to become your investors. It all points towards the democratisation of finance."
Below are some of Crowdcube's million-pound-plus club members:
| | | |
| --- | --- | --- |
| Adzuna | Search engine for job adverts | £2.1m total raised on Crowdcube |
| BrewDog | Scottish craft beer | £13.1m |
| Cotswold Distillery | Spirits from Shipston-on-Stour | £2.8m |
| Emoov | Hybrid online estate agent | £4.5m |
| gohenry | Pocket money smart card | £4.5m |
| JustPark | Parking app | £6.3m |
| Mindful Chef | Healthy food boxes | £1.9m |
| Monzo | Mobile-only bank | £4.3m |
| POD Point | Electric vehicle charging | £3.7m |
| Revolut | Digital banking | £1m |
| WiseAlpha | Consumer investment platform | £1.8m |
Sponsored Links by DQ Promote