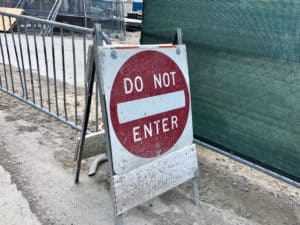 Tech Bureau, owner of the Japanese cryptocurrency exchange Zaif, which was recently hacked for more than $60 million USD, says that although it is suspending new account registrations at the exchange, negotiations for the company's acquisition by FISCO are still underway.
According to a release from Tech Bureau September 28th:
"We decided to temporarily stop accepting new membership registration…today. We are responsible for recovering the damage to all existing customers who were victimized by the current virtual currency outflow…"
Zail says the suspension will only affect new sign ups, and customers already registered and undergoing identity checks will still be on-boarded.
On Friday, September 14th, hackers accessed Zaif exchange hot wallets (cryptocurrency wallets connected directly to the Internet) and made off with more than $60 million USD in Bitcoin, Bitcoin Cash and MonaCoin cryptocurrencies.
Typically, when an exchange or crypto chain is hacked, the attacked parties  immediately contact (other) exchanges and ask them to refuse to process the stolen funds.
Doing so can slow the disappearance of the funds and improve investigators' chances of tracking both funds and hackers via digital traces.
Unfortunately, the Zaif attack was not discovered until the following Monday, suggesting hackers were able to sell off the stolen crypto before anyone caught wind of the hack.
Storing large sums of crypto in wallets accessible by Internet is not considered a security best practice, but some exchanges may be doing so in order to have liquidity on-hand for volume traders.
News of the hack on Zaif was followed by reports the exchange had already been issued two business improvement orders from Japan regulators this year.
Following the hack, Tech Bureau promised to compensate customers once a proposed acquisition by FISCO, a self-described, "professional group that provides superb investment support services," goes through.
According to a Tech Bureau release issued October 1st, the acquisition is still on the table and negotiations have now advanced from first to second stage:
"We have concluded a basic agreement to begin examination aiming for a formal agreement on financial support through a subsidiary of Fiscalo Digital Asset Group Co., Ltd., a group company of FISCO."
The same release says the company still plans to compensate exchange customers affected by the hack:
"After concluding the basic agreement, we are advancing consultation and negotiations for concluding a formal contract, there is no change in the policy to ensure thorough compensation for customer assets, and we are continuing to consider the details of specific response…As soon as the content is confirmed, we will report it promptly."
At the end of both releases, Tech Bureau apologizes to customers for, "for their tremendous inconvenience and concern."