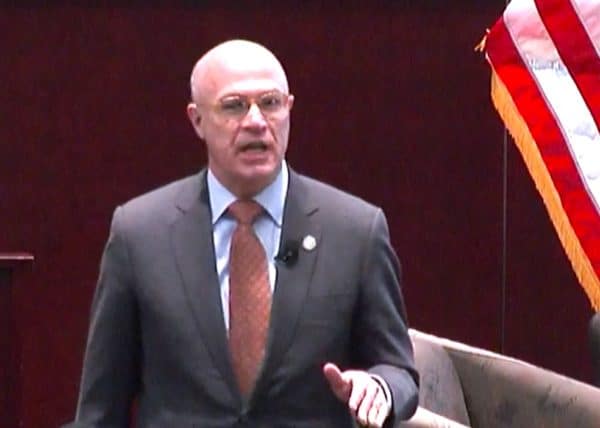 The US Commodity Futures Trading Commission (CFTC) and the Australian Securities and Investments Commission (ASIC) have signed a Fintech agreement to support innovations in finance and to share information within their respective jurisdictions.
This is the second such agreement for the CFTC, a US regulatory agency that has been at the forefront of embracing Fintech disruption. The first agreement was with the UK Financial Conduct Authority.
ASIC has now entered into 15 Fintech cooperation agreements.
According to the agreement, the CFTC's LabCFTC and ASIC's Innovation Hub will join in encouraging emerging innovations including Regtech. The partnership also facilitates referrals of Fintechs interested in entering the others' market.
CFTC Chairman J. Christopher Giancarlo said the signing of the agreement advances their mutual interest in facilitating technological innovation.
"This arrangement will encourage the development of emerging financial and compliance technologies and continue to enhance global awareness of the critical role of regulators in 21st century digital markets.  I am pleased to announce the signing of this arrangement on the occasion of the CFTC's first Fintech conference, Fintech Forward 2018: Innovation, Regulation and Education."
ASIC Chair James Shipton added that his agency was delighted to partner with the CFTC while the two entities encourage Regtech and Fintech in the two countries:
"Technological changes are continuing to reshape financial services, markets and the regulatory landscape.  Today's arrangement assists innovative businesses to grow across borders and allows for greater information sharing and cooperation by the two regulators."
ASIC's Innovation Hub was launched in March 2015 and LabCFTC in May 2017.
To date, the Innovation Hub has supported over 300 businesses and authorised over 60 Fintech businesses.
LabCFTC has engaged with over 200 entities and organizations since its launch last year and published a request for public input on potential innovation competitions.