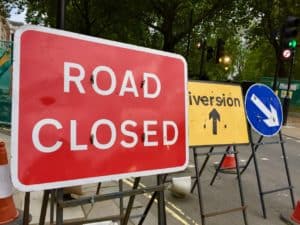 International banking and investment conglomerate Barclays has suspended its internal study into the possible creation of a cryptocurrency trading desk within the organization, according to a story in Financial News London.
Earlier this year, rumours surfaced that Barclays had assembled a team of four executives tasked with, "assess(ing) the long-term viability of cryptocurrencies as an asset class…(and) looking at demand for cryptocurrencies among the bank's clients and the kind of IT infrastructure that would be needed to support trading."
The Financial News could determine exactly what conclusions Barclays or its executives had come to regarding the proposed desk, but the leader of the bank's "digital assets project," Chris Tyrer, reportedly left Barclays in September after the project was shut down.
Barclays reportedly never declared its intentions to start a crypto trading desk, but rumours nonetheless persisted claiming that Barclays was indeed working to, "…gauge potential demand among its clients, which include hedge funds and other large investors…(and) had already conducted preliminary demand and feasibility assessments."
The bank also reportedly filed two "crypto-related" patents in July.
Barclays CEO Jes Staley was noncommittal regarding his bank's interest in the sector when he spoke to shareholders at the Barclays annual general meeting May 1st:
"Cryptocurrency is a real challenge for us because, on the one hand, there is the innovative side of it and wanting to stay in the forefront of technology's improvement in finance…On the other side of it, there is the possibility of cryptocurrencies being used for activities that the bank wants to have no part of."
Sponsored Links by DQ Promote