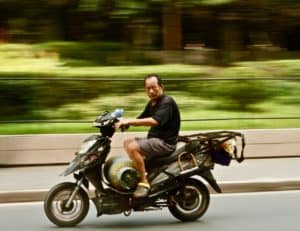 New tariffs in the US that raise taxes on imports of crypto-mining machines from 2.6% to 27.6% may significantly impact revenues at Chinese companies like Bitmain, South China Morning News (SCMP) reports.
The tariffs have come into place after American trade overseers in August reclassified, for example, Bitmain's Antminer S9 as an "electrical machinery apparatus" rather than a "data processing machine," a change that accounts for the tax jump of 25% now being imposed on Bitmain imports to the US.
Bitmain is one of three Chinese crypto-mining hardware companies mentioned in the SMCP report, but unlike competitors Canaan and Ebang, whose overseas markets account for only 8.5% and 3.8% of sales revenues each, Bitmain overseas markets produced 51.8% of Bitmain's 2017 revenues, though a further breakdown of that geographical data was not available to SCMP.
Now Bitmain, which began raising what it hopes will be at least US $3 billion from investors in an IPO that started September 26th, is also facing competition from rival mining hardware producers Canaan and Ebang in the public offering sphere.
Canaan is seeking US$400 million in its own IPO and and Ebang hopes to raise US$1 billion, says SCMP.
According to SCMP, Mark Li, a senior analyst at Sanford C. Bernstein has written that he believes US tariffs will make Chinese crypto mining hardware companies less competitive.
In October, Li wrote about an "abrupt downturn" in recent revenues from the sale of mining equipment at Bitmain, down from US$1.8 billion in the first quarter to US$850 million in the second.
Total revenues at Bitmain are also down from US$1.9 billion in the first quarter of 2018 to US$950 million in the second, wrote Li.
All told, Lee believes the numbers are not promising:
"We believe Q2 2018 marks the beginning of a very rapid deterioration at Bitmain."
As the Bitmain IPO was approaching, numerous crypto-industry commentators said publicly that they suspected Bitmain's spectacular sector performance, which for a while culminated into a virtual monopoly over the sector, is a thing of the past.
Bitcoin developer Jimmy Song speculated in September that Bitmain was rushing its IPO to take place close to the end of the second quarter of 2018 so the offering wouldn't be adversely affected by what Song suspected would be even worse third-quarter performance numbers.
As well, at the end of August, researches at the BitMEX crypto exchange wrote in their blog that they suspected Bitmain founder Jihan Wu had lost millions after backing a chain split of Bitcoin called Bitcoin Cash:
"Bitmain also spent the majority of its operating cash flow acquiring Bitcoin Cash and may have suffered mark to market losses of US$328 million as a result."
Sponsored Links by DQ Promote