Abundance, a peer-to-peer "ethical investment platform," is looking to raise growth capital on crowdfunding platform Seedrs. According to a note from Abundance, the equity raise aims to "increase customer ownership and boost positive impact."
Pre-registered investors have already committed to 50% of the target of £1.2 million – within seven days of the launch. Abundance has set a pre-money valuation of £16.5 million. Importantly, shares in the company will be EIS eligible.
Abundance reports it currently has over 5000 customers and is offering them and other small investors the chance to take a direct stake in its business. Since platform launch, Abundance has been funded by approximately 75 angel investors.
Abundance has successfully raised £77 million from its customers to finance 34 green / social projects. The debt focused platform typically lists investment opportunities in farm-scale wind turbines to geothermal energy to tidal energy to social housing.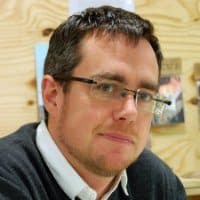 Bruce Davis, co-founder and joint managing director, Abundance, commented on the offering saying the time is right to offer their customers who invest on the site an opportunity to own a portion of the platform:
"We're proud to have coined the phrase 'democratic finance' – and we firmly believe that capitalism works better when people are directly involved; as shareholders, debenture investors or employees," said Davis. "With six years of steady growth, we've proved our investment model is delivering the social infrastructure the UK needs and is scalable. Now we're working with Seedrs to invite people to join us as shareholders. Together we can build a bigger community of investors, funding bigger investments in green and social projects that have a bigger impact. Helping create a world of better investing."
Davis said early indications point to enthusiastic interest in owning a stake in Abundance's future.
Bridget Connell, an Abundance angel investor since 2015, said Abundance fits her personal values.
"You feel part of the team and genuinely valued and involved. It is great that as Abundance enters the next chapter of growth it's opening up the opportunity to buy shares to its customers in particular."
Abundance states that the "scale of the opportunity is unprecedented." The UK alternative finance sector is showing year-on-year growth rates of 100%. When looking at the green economy, this sector is growing 3X faster than the UK economy as a whole.
Claire Perry MP, Minister for Energy and Clean Growth, said she was delighted to see how many more businesses and organisations such as Abundance Investment are seizing this multi-billion-pound opportunity to energise their communities to tackle the very serious threat of climate change:
"The UK has led the world in cutting emissions whilst growing our economy – with clean growth driving incredible innovation and creating hundreds of thousands of high-quality jobs. Ten years on from the Climate Change Act, the first ever Green GB week built on our successes to explain the huge opportunities for business and young people of a cleaner economy."
Abundance launched the UK's first innovative finance ISA for renewable energy investments on November 1st 2016.
Have a crowdfunding offering you'd like to share? Submit an offering for consideration using our Submit a Tip form and we may share it on our site!