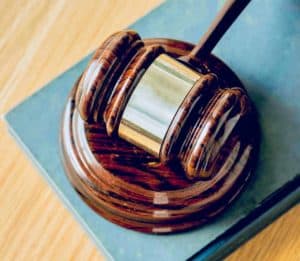 Banco do Brasil and Banco Santander have been ordered by a Federal District and Territorial Court (TJDFT) judge in Brazil to restore banking services to the Bitcoin Max cryptocurrency exchange- or pay fines, Portal do Bitcoin reports.
According to Bitcoin Max lawyer Leonardo Ranna, all bank accounts for Bitcoin Max have now been restored.
Though the decision gives relief to Bitcoin Max and failing to comply could cost Santander up to $5,000 rials per day and Banco do Brasil up to $2 000 rials per day, the decision is not final, and results from an injunction only.
Portal do Bitcoin reports that the case brought against the banks by Bitcoin Max is presently still being "processed" in the 3rd Civil Court of Brasilia.
The exchange had requested to have their banking restored during the course of the trial, but presiding 3rd Civil Court Judge Geilza Fátima Cavalcanti Diniz denied that request, and so Bitcoin Max decided to grieve that decision in front of Federal District and Territorial Court judge, who granted the injunction.
Bitcoin Max CEO Adriano Zanella says that both banks closed Bitcoin Max accounts without warning, and Banco do Brasil even froze the company's access to $120 000 rials.
Banco Santander now has five days to comply with the TJDFT judge's "early protection of urgency" injunction and restore banking to Bitcoin Max before fines set in.
Banco do Brasil has 24 hours to comply.
Brazilian cryptocurrency exchange Bitcoin Market, which also had its accounts abruptly closed, did not fare as well in its case against Itau Unibanco.
On Tuesday, October 9th, three judges on the 3rd Panel of the Superior Court of Justice (STJ) in Brazil decided, "by majority vote that the closure of the current account of the exchanges does not constitute an abuse of rights."