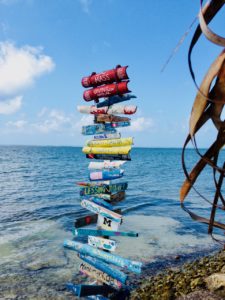 The Caribbean Examinations Council (CXC), a provider of secondary and post-secondary training and education that also manages end of program testing, began piloting a program yesterday that will host the academic records of 24 000 participants on a blockchain system.
The CXC hopes the system will allow Caribbean graduates to more easily grant access to and prove their academic qualifications while working or traveling abroad.
The current process for verifying international transcripts can take months, some say, and some workers and immigrants have had to delay or turn down jobs abroad because their records could not be furnished in a timely way.
The CXC pilot will test, "Blockcerts…issued using the Learning Machine Federated Issuing System, an enterprise platform for nation-states and multinational organizations looking to securely digitize the issuance and verification of official records."
According to the CXC release, Registrar Glenroy Cumberbatch believes that blockchain technology, "provides the most robust protection available," for the digital hosting of records.
Private blockchains are essentially databases held, verified and managed by multiple parties using encryption.
Often every party must agree to any changes made to records held on the blockchain database meaning records may be considered more tamper-resistant if stored on a blockchain.
Cumberbatch also believes that the system will yield a superior user-experience:
"Our candidates as well as users of the certificates, that is, employers, colleges and universities will find Blockcerts very convenient to use."
Participants can use the system for free and can directly access their certification records through, "the free, open source Blockcerts Wallet, a highly secure credentials wallet that stores, shares, and verifies evidence of candidates' achievement in CXC examinations."
Most blockchain-connected wallets are currently held on a mobile device like a phone but can also be used on a tablet or desktop computer.
It is unclear whether the wallet itself would host a copy of the blockchain ledger itself, which could pose data-storage issues.
CXC says that Blockcerts was selected, "because it offers several advantages: preserves vendor independence for records issuance, sharing, storage, and verification, and is it is the most widely-adopted global open standard for blockchain credentials."
The CXC believes that, unlike records held in a single data centre, a blockchain-based system could even survive a natural disaster, presumably because copies of records in blockchains are held across multiple computers in various locations:
"Issuing documents as Blockcerts helps to prevent the loss of official records in the event of relocation, natural disasters such as hurricanes, floods, earthquakes and volcanic eruptions, all hazards that affect the Caribbean periodically."
Some critics, including Bitcoin developer Jimmy Song, have questioned whether enterprise blockchain is really the industrial panacea proponents have claimed it is.
Song and others have argued that blockchains as an industrial solution are being overhyped.
According to Song, standard databases that incorporate encryption can function just as well, more cheaply, and with more privacy than blockchains.
Like Song, blockchain critics are often Bitcoiners who say the tech was invented to service the very unique Bitcoin network, and only really suits a system with no central command.
Blockchain tech is otherwise awkward, they say, and is being pushed by people seeking first mover advantage and who don't really understand the tech.
24 000 participants from the Cayman Islands to Trinidad and Tobago will soon find out.