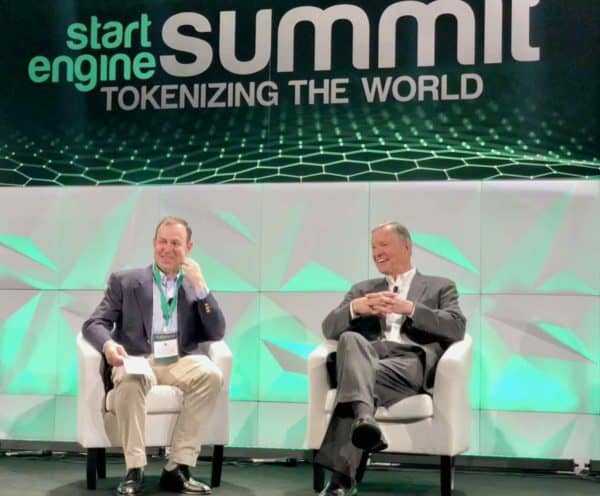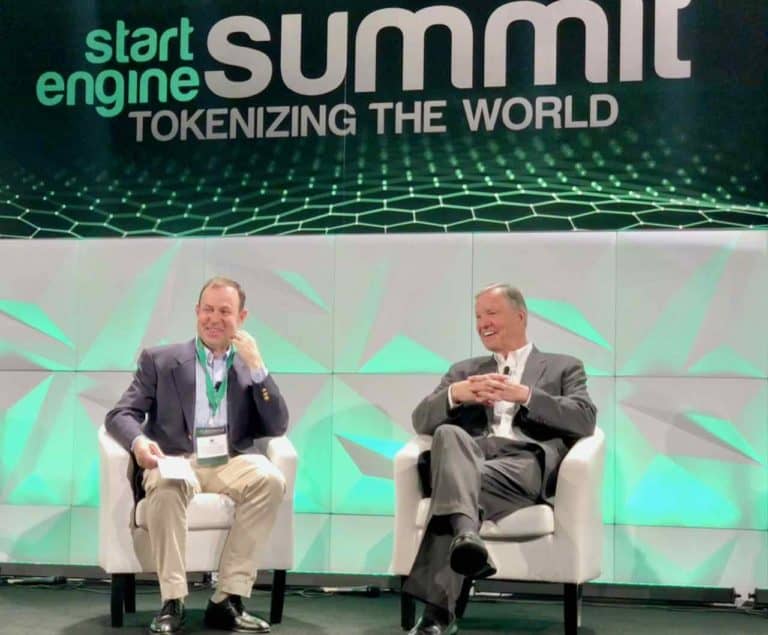 The StartEngine Summit entitled "Tokenizing the World" took place in Santa Monica during LA Blockchain week this October. StartEngine, one of the largest investment crowdfunding platforms in the US, focused most of the conference on the future of crypto and securities issued on the blockchain.
As most people engaged in the initial coin offering (ICO) world know, security token offerings (STOs) are pretty much the only path for crypto issuers in the US – for the moment. While some other jurisdictions still allow, or tolerate, lightly regulated ICOs, issuers in the US must comply with one of three different securities exemptions. StartEngine is enabling issuers to pursue each of the three regulatory compliant paths: Reg D (506c), Reg CF and Reg A+.
As the STO industry continues to evolve, there is an effort to create a standardized smart contract for the issuance of securities. During the Summit, StartEngine announced its own attempt to create a standard: the ERC1450 standard with built-in rules for securities compliance.
StartEngine has created the LDGR Token as an ERC-20 compatible token that complies with all three securities exemptions. The LDGR Token manages securities ownership during issuance and trading. Importantly, the 1450 standard, in concert with a Registered Transfer Agent (RTA), can deal with any loss of a holders information or theft from a hack.
StartEngine states that no other standard currently conforms to all SEC requirements. The closest is the ERC 884, from Delaware, and the EIP 1404, Simple Restricted Token Standard, but in their opinion, both fall short.
The StartEngine Summit hosted numerous panels on the challenges and benefits of tokenization. A stand-out presentation was delivered by former Securities and Exchange Commissioner Chris Cox who is concerned the US is falling behind when it comes to encouraging crypto innovation as Europe currently is leading the world in token issuance.
Below are just a few of the comments heard at the StartEngine Summit 2018.
---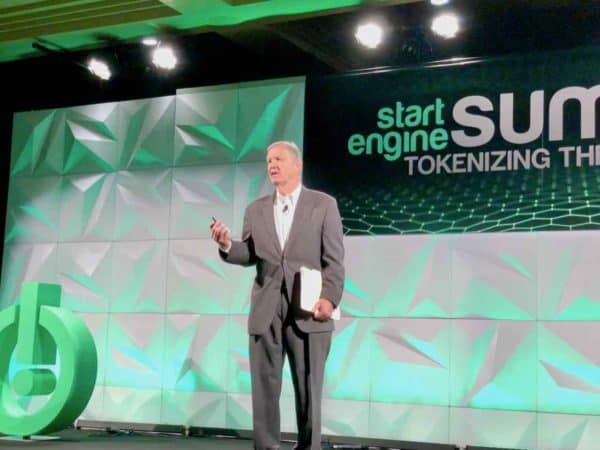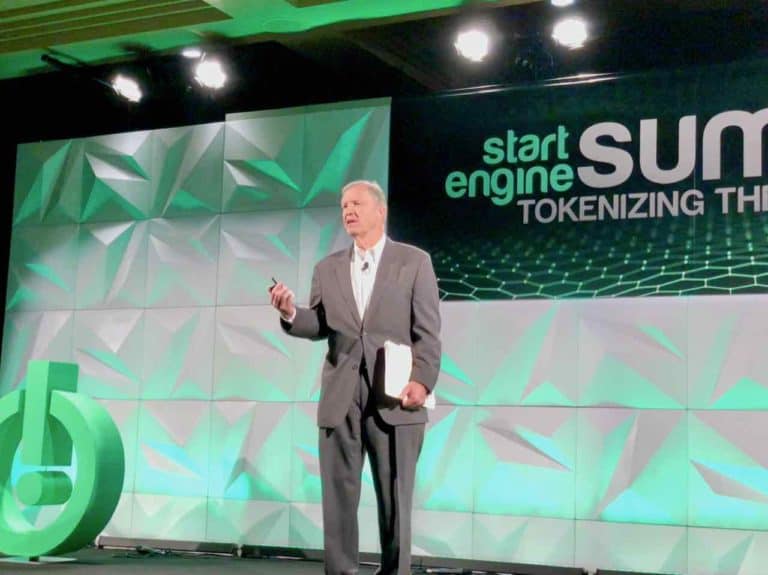 "The SEC is highly decentralized with distinct nodes."
Chris Cox, former Chairman, Securities and Exchange Commission
"For this to really work, the industry, FINRA, SEC, CFTC, FINCEN must be in the room hammering it out. The industry must be in the room too."
Linda Lerner, Securities Attorney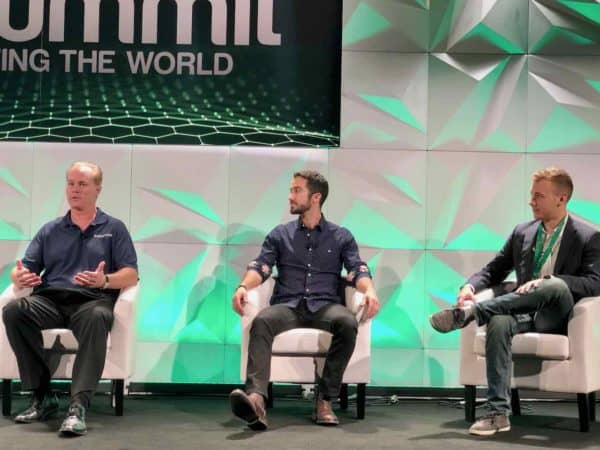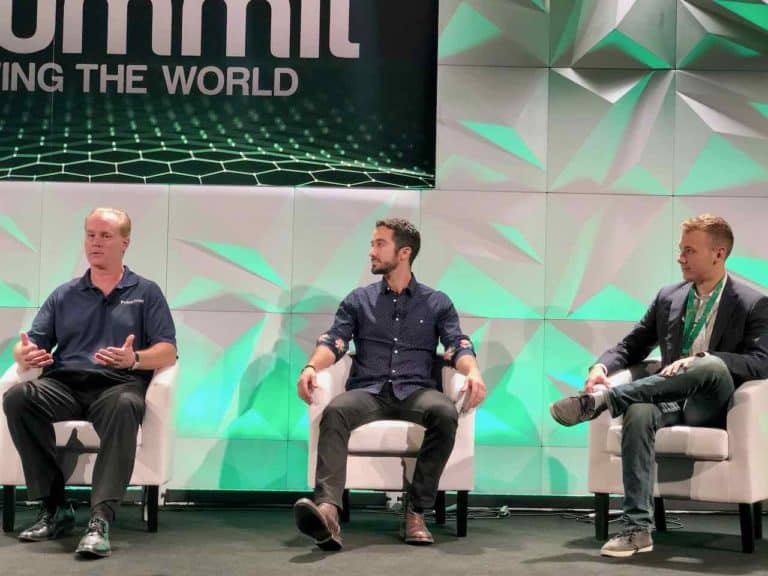 "We will probably see a bank issued stablecoin in the next two years."
"We need to see more subpoenas and more lawsuits … We need to see legal precedent."
Sam Trautwein, co-founder and CEO Carbon
"We have had two different governments, both island nations, that have reached out to us and said they are very interested in issuing a government-backed stablecoin."
 Tory Reiss, co-founder TrustToken
"Because it is a fraud [commenting on Tether] … in their white paper, they said you will never be able to redeem it for cash … Tether won't do that."
Scott Purcell, CEO and CTO Primetrust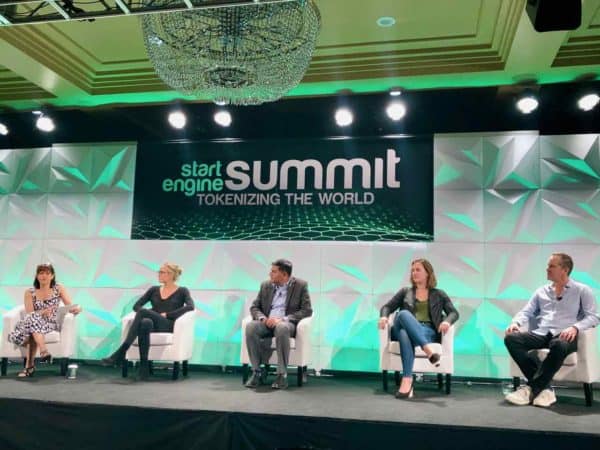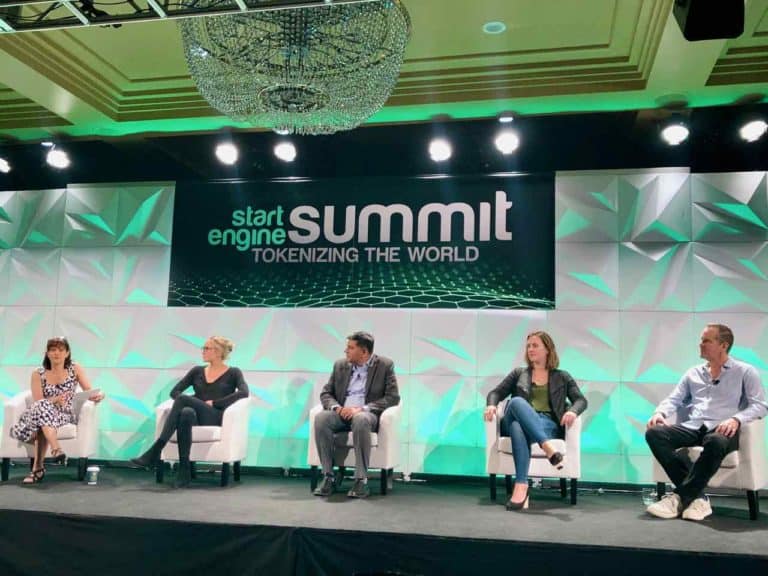 "I think in five years we are going to see really meaningful adoption where most normal people are interacting with tokens whether or not they are aware of that."
KJ Erickson, co-founder and CEO, Public Market
"We are flying an airplane while we are still building it."
Bhaskar Krishnamachari, Professor of Electrical Engineering & Computer Science, USC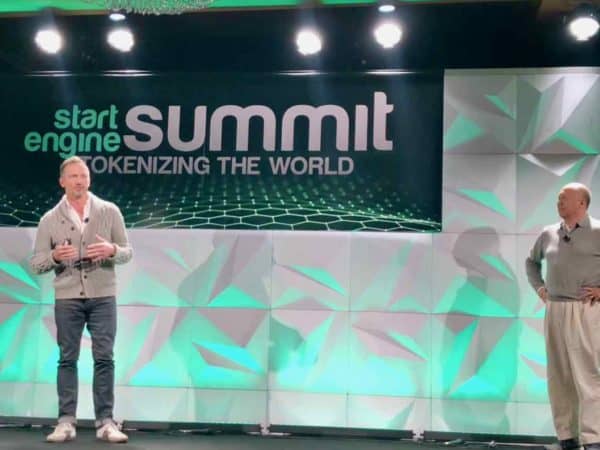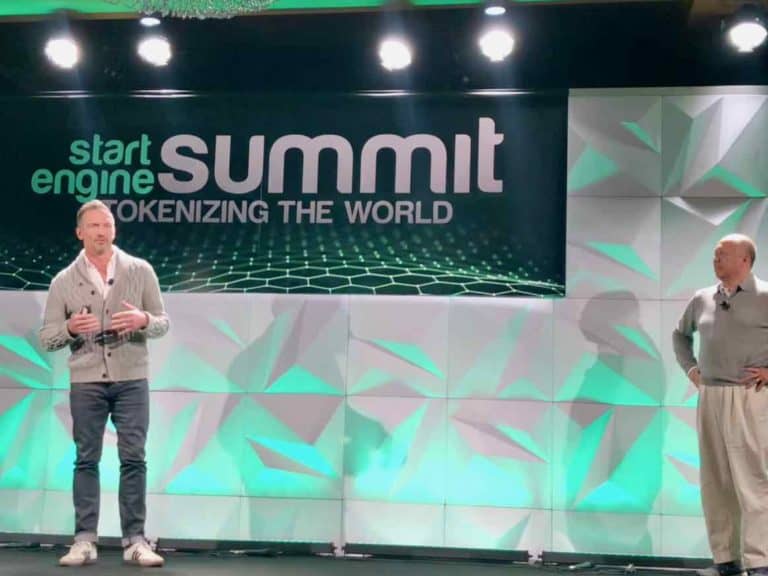 "As you think about how your token or coin will get mainstream adoption, I would focus on these three things. Number one, focus on solving a real-world problem that gets rid of the negative reputation that cryptocurrency has. Number two, become regulatory compliant even if that means self-regulation in a regulatory environment that is not settled yet. And number three, do whatever you can to build relationships to accelerate adoption by a large number of people." 
Ed Moy, former Director of the US Mint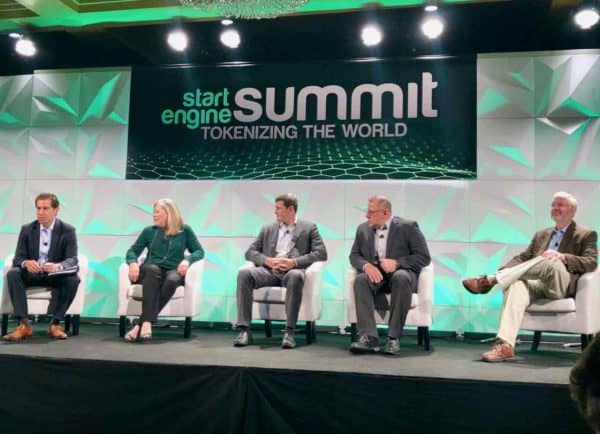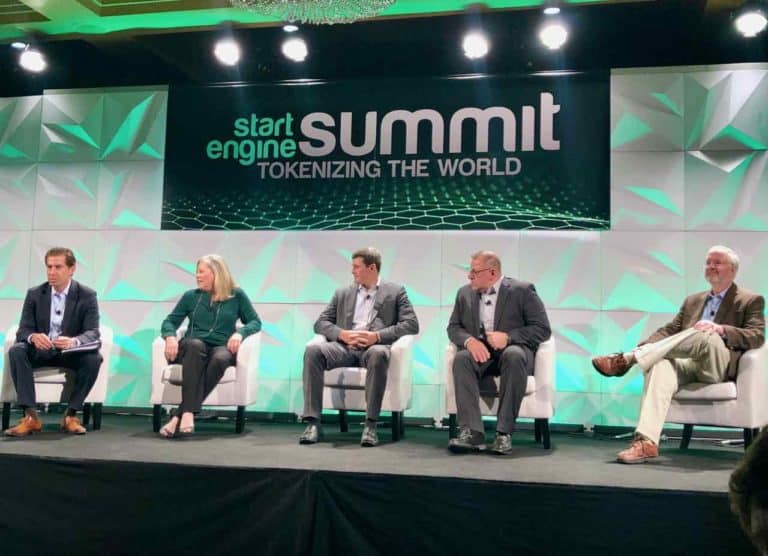 "We undertook our own security token offering. We did a concurrent Reg D, Reg S offering with a very detailed private placement memorandum and white paper … trying to set the standard as to what a security token, in our mind, should look like."
Ralph Diato, Chief Operating Officer & General Counsel tZero
"They [tZero] have been in front of the SEC for a long time. The idea that the SEC is getting up to speed on all of this … tZero did the job for everyone."
Marc Boiron, Partner FisherBroyles LLP
"I am heavily biased. I started out as a developer on the Ethereum platform … and then I gave up on the Ethereum platform. I am here to tell you that Ethereum does not work. If you are looking to develop on the Ethereum platform you should stop looking. You should look at EOS because that's a viable platform."
Fred Krueger, Founder WorkCoin & EOS Lynx
"Filecoin … sold SAFTs [Simple Agreement for Future Tokens] and these documents are securities. Unequivocally securities that need to be sold in a securities offering … but Filecoin itself is eventually intended to be a non-security."
Andy Bromberg, Founder and President CoinList
"There is still a big question out there as to how will the SEC look at these securities that are intended to become utilities on down the line."
Josh Amster, VP of Sales and Business Development StartEngine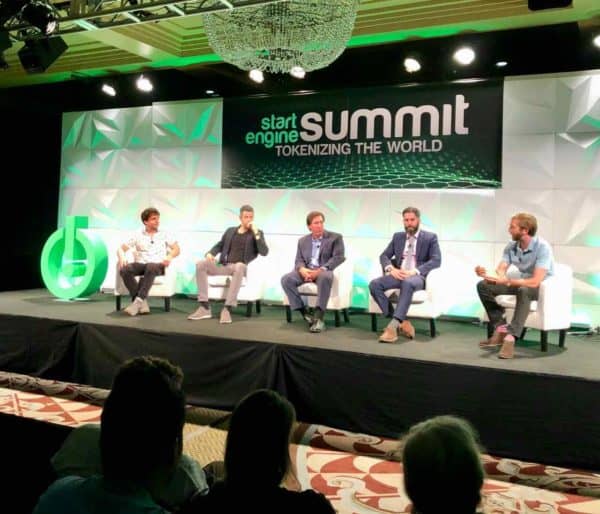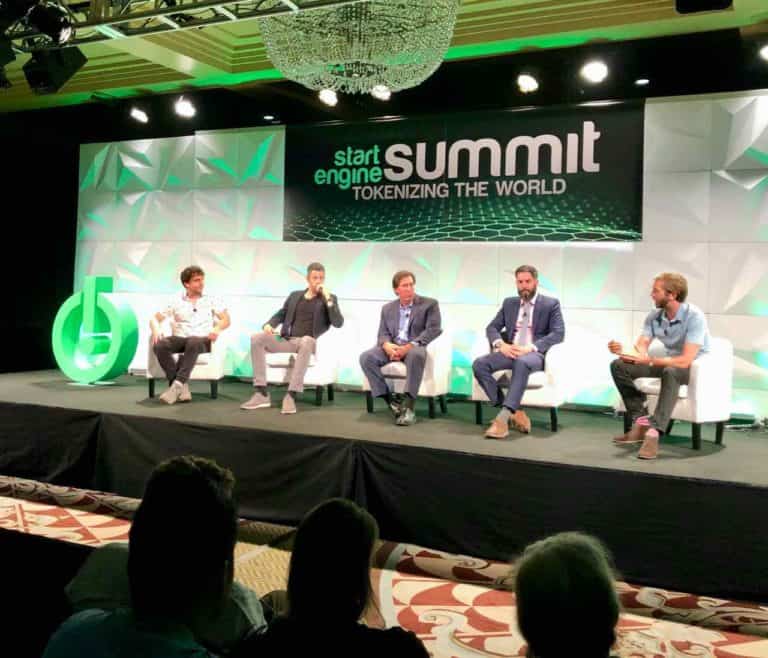 "I have some reservations around stablecoins. From an investment perspective, the best suited [entities] to issue stablecoins are, in many cases, trusted entities so, for example, banks or some of the more notable crypto companies rather than upstart – startups.  From the algorithmic stablecoin perspective, some so many of these models that work well have yet to be tested."
Arianna Simpson, Managing Director Autonomous Partners
"The thing that is fascinating for me about under-delivering and over promising is that I do think we are seeing radical overcorrection, because like people are actually paying attention to Nouriel Roubini … that's a clue we are like way overcorrected."
Miko Matsumura, Co-Founder Evercoin Exchange & General Partner Gumi Ventures
Sponsored Links by DQ Promote