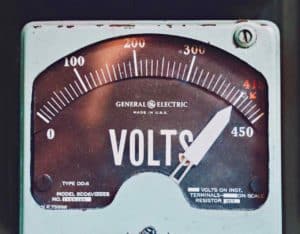 A principal and vice-principal at a middle school in Hunan, China have been caught and punished for using school rooms and school electricity to mine the cryptocurrency Ethereum, HK01 reports.
The story reportedly began when a cousin of Principal Lei Hua of the Puman Middle School in Chenzhou, Hunan, China, convinced him money could be made mining the cryptocurrency Ethereum and sold him a dedicated mining machine for 10 000 yuan ($1440 USD).
Despite its consumption of 21 kilowatts of energy per day, the single machine's Ethereum output proved frustratingly low, and Lei Hua and his wife reportedly decided to purchase six more machines for 40 000 yuan and place them in the school's computer classroom.
There the roaring machines ran 24-7 and consumed an estimated 14 714 yuan of the school's electricity.
According to HK01, electricity consumption at the school doubled after Principal Lei installed his machines:
"In July 2017, the electricity consumption was 4575 degrees; in September, the electricity consumption was 5640 degrees; in November, the electricity consumption was 8130 degrees…"
In December 2017, vice-principal Wang Zhipeng reportedly got in on the deal and installed two crypto miners in the school's physics lab, machines he'd purchased through Principal Lei's connection.
Teachers in residence at the school had already been complaining about noise emanating 24-hours-a-day from the machines, but the school manager blamed the noise on the excess use of school air conditioning and heating units.
The incessant noise, however, inexplicably persisted even during school holidays and breaks. When frustrated teachers set out to investigate, they identified the nine crypto mining machines and reported the situation to authorities.
According to HK01, both the principal and vice principal have now been punished:
"In October 2018, Lei Hua was severely punished by the party and was removed from the party branch secretary and principal. Wang Zhipeng was subject to warnings within the party. The money involved has been collected by the local Commission for Discipline Inspection."