EquityMultiple, an online real estate investment platform, has selected Brett Klein ahs their new Chief Financial Officer (CFO) and Henry Kwong as Senior Director of Asset Management.
Prior to joining EquityMultiple, Klein was a senior member of Colony Northstar – a listed, leading global real estate and investment management firm.
During his tenure with the firm, Colony Northstar went from $180 million to over $8 billion in market capitalization while developing a global footprint with $60 billion in assets under management and over 400 employees.
Kwong joins EquityMultiple from Clarion Partners, where he helped manage its $3.5 billion institutional multifamily open-end fund.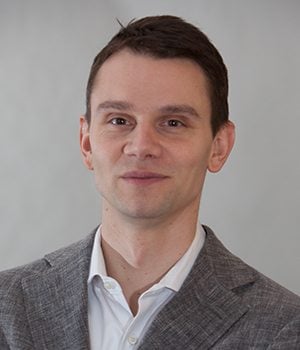 The new hires come at a time when EquityMultiple is reporting an investment volume increase of 15% and a new partnership with Youngwoo & Associates on a $500 million Qualified Opportunity Zone Fund.
"We are excited to have doubled our staff in just a few months, including the important additions of seasoned real estate professionals to our senior leadership team like Brett and Henry. These are the latest signs ofEquityMultiple's continued maturity as a firm," stated Charles Clinton, CEO and co-founder of EquityMultiple. "We remain committed to sustainable, organic growth as demonstrated by our measured approach to new hires and consistent increase in closed transactions. The investors in our company are leaders in the fields of real estate, finance and investing and are aligned with our disciplined growth plan."
To date, individual investors have invested in over $800 million via the real estate crowdfunding platform.
The positive news from EquityMultiple arrives just as one sector participant, RealtyShares, has decided to shutter operations.