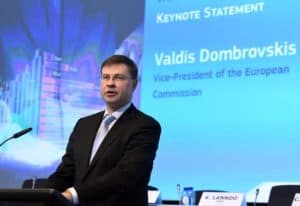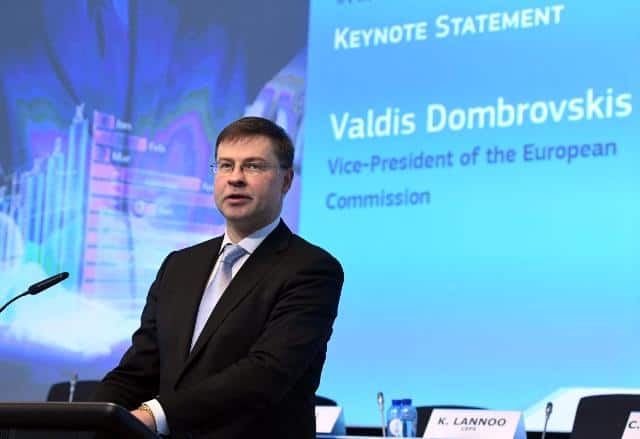 European Commission Vice-President Valdis Dombrovskis has issued a comment on the regulation of initial coin offerings (ICOs) and virtual currencies. The statement is part of an ongoing discussion within the European Parliament and the Commission.
Dombrovskis is the Commissioner in charge of Financial Stability, Financial Services, and Capital Markets Union
Dombrovskis said that crypto assets offer enormous potential for simple and fast capital raising. He said proponents see ICOs and digital assets as a new paradigm. But he also pointed to skeptics who note the high amount of fraud, manipulation and money laundering:
"For the Commission crypto-assets and [ICOs] present both opportunities and risks. It is still early days and the technology has a long way to go. But, we believe that crypto-assets are here to stay. The underlying blockchain technology is very promising for our digital economy, which we should embrace and support," said Dombrovskis.
The Commissioner said that pursuing the opportunities of blockchain implies that they take an interest in crypto-assets. But this means they must address the risks as well. He said they agree with the Financial Stability Board's assessment that currently digital assets present minimal systemic risk but this may change over time.
"The market remains volatile and presents significant investor protection and market integrity risks. Warnings to investors about risks may not be sufficient. Rules of the road are necessary, but not only to protect investors and increase market integrity, but also to provide legal clarity and certainty for a legitimate crypto-asset eco-system," stated Dombrovskis.
For Dombrovskis, the big question is whether digital assets are covered by financial regulation and then, is that regulation suitable for the marketplace.
"There are no simple answers to these questions," Dombrovskis stated. Current law was created before crypto assets and ICOs ever existed.
The Commissioner said they are assessing the marketplace, along with other European Supervisory authorities, and will publish conclusions by the end of the year.
Dombrovskis noted that some member states have already enacted national laws for the management of digital assets and others are in the process of creating bespoke rules. France, for one, expects to have a law in place by Q1 of 2019.
Legal Twilight Zone
Dombrovskis said this regulatory uncertainty is not good for the EU and its single market objective:
"… the Commission will assess the possible way forward…"
Sponsored