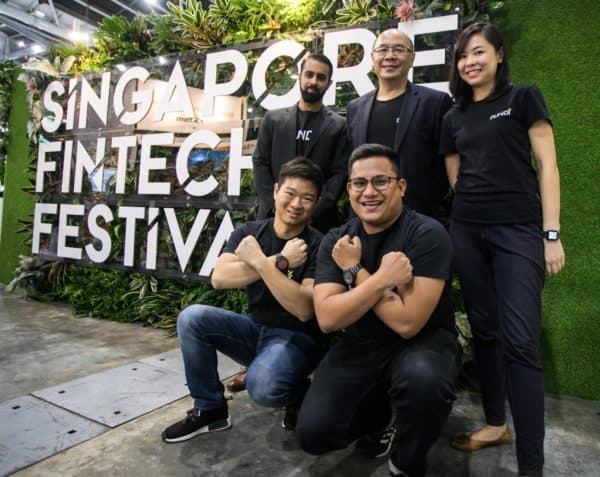 The Monetary Authority of Singapore (MAS) has issued a note stating this year's annual Fintech Festival, which ended this past week, tallied approximately 45,000 participants from almost 130 different countries. MAS says this is the biggest Fintech event in the world.
The Fintech Festival over 250 global speakers, almost 500 exhibitors – 60 percent of which were foreign.
The annual event saw the participation of many high level public officials including:
Narendra Modi, Prime Minister of India,
Christine Lagarde, Managing Director, International Monetary Fund
Ong Ye Kung, Minister for Education of Singapore and Board Member of the Monetary Authority of Singapore (MAS)
Justin Trudeau, Prime Minister of Canada
Heng Swee Keat, Minister for Finance of Singapore
Patrick Njoroge, Governor of Central Bank of Kenya
Sonexay Sithphaxay, Governor of Bank of the Lao PDR,
Many deals were said to have been announced at the deal-making platform, MATCH, which was presented for the first time at the Festival and the Global Investor Summit.
One of the MATCH participants, GTR Ventures, announced three new deals with Lucidity, iLoan and RM-Tech.
PM Modi, and Tharman Shanmugaratnam, Deputy Prime Minister of Singapore and Chairman of MAS, launched the API Exchange (APIX), an online global Fintech marketplace and sandbox platform for financial institutions.
Seven new agreements were inked between MAS and international financial authorities during the Festival. These include four agreements between financial authorities and between financial institutions in China to enhance financial regulatory cooperation and financial markets connectivity, a Cooperation Agreement with authorities in Kazakhstan to enhance Fintech collaboration, a Memorandum of Understanding (MOU) to boost financial services in Latin America, Caribbean and ASEAN regions and an MOU to foster innovation and financial services between Singapore and Bahrain.
This takes the total number of Fintech cooperation agreements that MAS has with its international counterparts to 29.
MAS says the Singapore Fintech Festival will return next year from 11 to 15 November 2019 along with Prudential, who has committed to be a Grand Sponsor of the Festival till 2022.