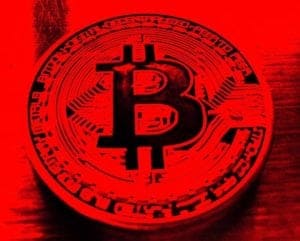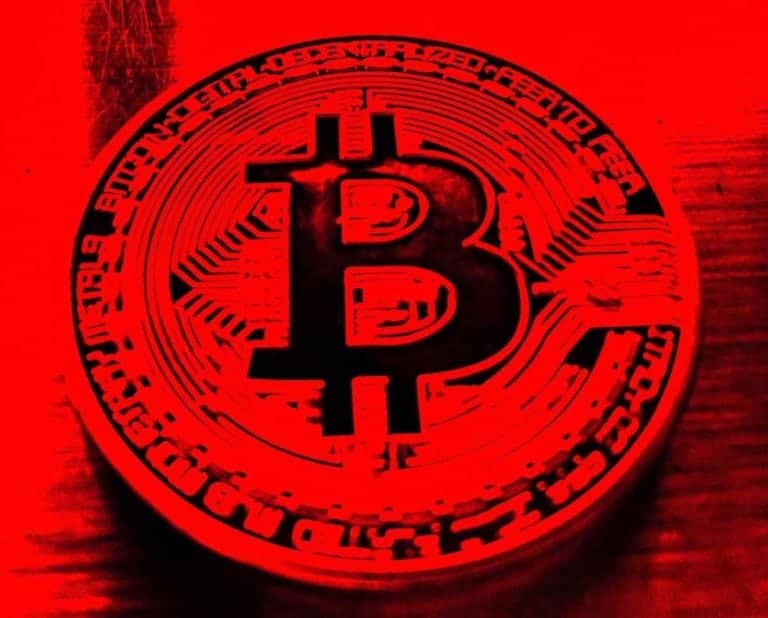 Anthony Pompliano, a founder and partner at Morgan Creek Digital assets, has shed light on the inner workings of crypto fund management in a recent blog post, and believes a number will close up when a fund performance reckoning becomes crystal clear at the end of December.
"Many organizations in crypto are in more trouble than people realize," he writes.
Fund manager compensation is performance-based, says Pompliano, and to qualify for performance fees (usually 20% of total fund profits), a fund manager's portfolio has to prosper more than it did in the previous investment period, also known as a "high water mark" requirement.
Given the radical profitability of 2017 crypto markets, which are now the subject of an inquiry into market manipulation by the US Department of Justice, it is likely that very few funds have done better in 2018.
Most crypto tokens, Pompliano writes, are now tracking at 50-90% below last year's highs.
The situation is made worse for fund managers because, in order to qualify for a future performance fee, the manager has to typically produce a 2-4x return on a fund's previous value.
Despite having predicted last January that Bitcoin would surpass a valuation of more than $50 000 USD by the end of 2018:
Anthony Pompliano (@APompliano) – $50,000 (January)
Bill Barhydt (@billbarhydt) – $50,000 (July)
Jeet Singh – $50,000 (January) pic.twitter.com/U2eURRvTrj

— Larry Cermak (@lawmaster) August 27, 2018
…Pompliano now says that crypto markets might not profit until 2020 or beyond:
"It wouldn't surprise me if fund managers won't be able to achieve those levels of profits until at least 2020, if not further out."
These poor prospects mean there is little incentive to run a fund, he says:
"This lack of eligibility for their most important financial incentive will lead to many fund managers shutting down their funds and returning capital to investors. They are likely to sit out of the game for a few months or even a year, before returning with a new fund that will not be subjected to the high water mark challenges."
The only reason more funds have not shut down already, he believes, is that many crypto fund managers are "young and inexperienced" and have not lost their performance fees before.
Pompliano also expects a harsh reckoning to hit companies that issued ICOs now that the SEC has ruled that two -Paragon and Airfox- issued unlicensed securities must pay back ICO-investors at cost as well as pay fines:
"Normally this wouldn't be a big problem, except crypto prices are down 50-90% since the all-time high. It is unlikely that an ICO project has enough funds, based in US dollars, to pay investors back (depending on when the ICO was raised — most were in Q3 & Q4 2017). In our example, if Bitcoin is down 50% since investors contributed the 50 BTC, the team would only have $250,000 on hand to repay investors (if the team didn't spend any of the money yet either). The only options they have is to raise more capital (unlikely) or declare bankruptcy."
Pompliano also hasn't even seen capitulation yet, and says the crypto bear market has yet to turn around:
"The current bear market is going to go from bad to worse very quickly for both crypto funds and ICO projects…If ICO projects begin filing for bankruptcy, crypto funds will have to start writing investments to zero at an accelerated rate…As both ICOs and funds begin to shut down, it is easy to see a future feeling of panic and desperation spreading across parts of the market."
Only then will we touch bedrock, Pompliano writes:
"Then, and only then, will we start to see the capitulation necessary for bear markets to bottom out."
…and that's not a bad thing:
"Things will get much worse before they get better. That is okay. Remember, bear markets get rid of the tourists so that the true entrepreneurs can focus on building sustainable value. "
Pompliano also alludes to an eventual resurrection, and appears to have more faith in the underlying tech of most crypto projects -the Ethereum blockchain- than the many experienced Bitcoin developers who have repeatedly warned that Ethereum is disastrously weak and buggy and good only for issuing cryptographic tokens:
"Watch closely for the founders who are quietly toiling away with talented teams right now…" Pompliano writes.