The newest entrant into the race to provide a scalable blockchain and solve existing network shortcomings is now live. "Roma" by æternity seeks to top current market leaders and challengers in the smart contact / Dapp space.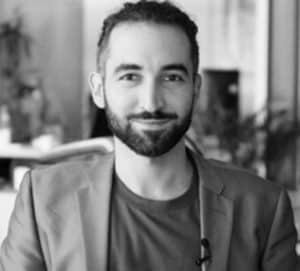 æternity Founder Yanislav Malahov said that after two years of work his company has created something that delivers on the promise of enabling  faster transactions without sacrificing functionality and decentralization:
"The protocol is based on an entirely new architecture that builds on the lessons learned over the past 10 years of blockchain-focused research. The launch of Roma is an important step toward mainstream adoption. We think of æternity as a community-centered blockchain. We will continue to develop and propose the incorporation of new features and improvements to the protocol. Our main goal is to continuously increase its user-friendliness and enhance its utility for developers and users."
Roma users (developers/miners) may be rewarded with aeternity's native token "AE". aeternity says it recently received a green light from Swiss security audit firm cnlab.
aeternity explains that it tackles the scalability issue with an "academia-developed a consensus mechanism, BitcoinNG, developed by researchers at Cornell University."
æternity adds that it features live implementations of state channels technology based on a functional programming language. State channels are said to allow transactions and smart contracts to be executed off-chain, enabling fast peer-to-peer value transfers in a private and secure environment.
æternity's reference node, Epoch, is written in Erlang, a language that has been touted is a "terribly good tool for building distributed systems."
If you are interested or just curious there is a lot of info on the aeternity web site. The internal accelerator, æternity Starfleet, will be supporting startups and decentralized apps using the network in the coming months.