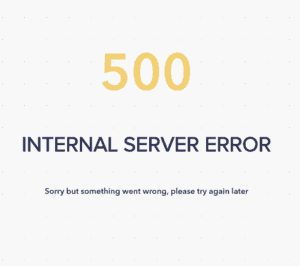 In a press release posted this week, Dooga Ltd., doing business as Cubits, announced it was seeking bankruptcy protection as the firm entered administration. The company said more information was available on their website which simply generated a 500 error.
According to the company, Dooga was a victim of a "serious criminal act" which was perpetrated from outside the organization. Some news outlets claimed the Cubits was associated with OneCoin but the company said it has "no association with the OneCoin or any other "Ponzi" scheme."
To quote the release:
"This decision secures the current position whilst the Administrators seek offers for the business and its assets. The role of the Administrators will be to work with those who are owed money by the Company and to collect monies that are owed. The key objective is to achieve the best possible outcome for creditors and recover as much as possible of the funds owed to the Company. The criminal act happened in February 2018 and involved the accounts of three clients. Bitcoins with a market value at that time of approximately €29 million were properly delivered and subsequently withdrawn, with the customers apparently colluding with fraudsters. Dooga has never received the equivalent in fiat from the payment processor responsible for carrying out the transaction. Immediately after becoming aware of the act, Dooga has informed the responsible authorities in the UK, Malta and China as well as in Germany and has filed several criminal complaints."
The company said they have attempted to recover lost funds but have not been successful in their endeavors. Management has filed two suit against a Malta-registered payment processor which allegedly owes Dooga approx. €35 million.
Cubits quoted Steve Parker of Opus who is aided in the recovery:
"We have assembled a partner team from Opus with specialist expertise in technology, insolvency and forensic accounting. Our goal is to achieve the best outcome for creditors generally at the earliest possible date. Dooga's current position is secure, investigations are proceeding and we will be writing to creditors, formally, this week."
Meanwhile, users who held crypto with the platform are stuck. Cubits appeared to be operational until the day before the release was issued.
The failure highlights an industry-wide problem. Lack of security and ineffective operational protocols. A collapse like Cubits heightens the need for appropriate regulation in an industry that has struggled to self regulate.
We'll be right back! Our services are currently unavailable. We'll have Cubits up and running as soon as possible. Thanks for your patience.

— Cubits (@CubitsHQ) December 10, 2018
Sponsored Links by DQ Promote