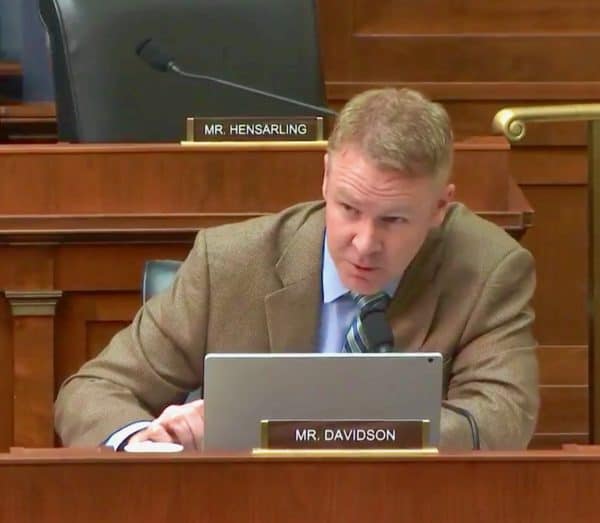 Ohio Congressman Warren Davidson suggested in an interview with NPR journalist Steve Inskeep this week that the contentious proposed wall between the US and Mexico could be funded through crowdfunding or tokens on a blockchain.
The interview with Davidson, a Republican, took place on December 12th, one day after a much-televised meeting in which Trump, Vice President Mike Pence and Democratic Leaders Nancy Pelosi and Chuck Schumer argued about the wall in the Oval Office.
Davidson began by saying he felt the statement the president made during the debate that he is "proud" to shut down the government over the border wall impasse shows that Trump has, "…resolve to do something about border security. I mean, he campaigned strongly on border security."
He added that "the conversation degenerates into just about a wall," when, in Davidson's opinion, the issue is more about illegal entry into the US:
"…(T)he only people that really should care whether the border – what's at the border- are people that are planning to enter illegally. And the dialogue needs to be more about – how do you come to America illegally?"
Inskeep took issue with the idea that only illegals can reasonably take issue with a border wall, and said it was important to be "clear…(that) lots of other people…say they have interests there – property owners along the border; people worried about relations with Mexico, on and on; people worried about government spending…"
Davidson argued that the threatened shut down might be the only way to motivate the Senate, which routinely stalls or scuttles "good bills" already approved in Congress:
"…(A)s the president has made clear over and over again and as we've seen inaction after inaction in the Senate, you need 10 folks right now in the nature of the way the Senate's…And you know, we've got 700 bills that have passed the House, a lot of them good bills – some of them 400-plus votes in the House – not partisan. But you can't get the senators to move."
Inskeep then reiterated a claim made by Pelosi during the televised encounter with Trump that not just Democrats were stalling the relevant spending bill in Congress:
"Nancy Pelosi has said you can't even get this spending bill through the House because there is Republican opposition. On both sides is people who are saying you're spending too much, people who are saying you're spending too little. Is that correct?"
Davidson suggested that spending squabbles are a ruse to hide an ideological dispute:
"…(T)he wall is not the reason that we're spending too much. And frankly, how we secure the border isn't. And you know, the opposition from Democrats that want to throw this fig leaf out about whether it's a wall or not, the reality is they don't want to deal with the asylum law, they don't want to deal with how to make people be here legally, and they don't want to work to support ICE in enforcing the border as it is."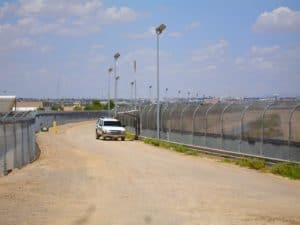 Inskeep then argued that Democrats have indeed been willing to spend money on border security, though they are more interested in alternatives to a "big concrete wall":
"It might include technology, sensors and things like that."
He then countered that Trump himself was engaging in games:
"But why are we even talking about this when the president said Mexico was going to pay for the wall?"
Davidson then brought up the idea of crowdfunding the border wall, through one means or another:
"Well, I've offered a modest compromise called Buy a Brick, Build a Wall…that we introduced, which lets the American people, or whomever should choose to donate – Mexicans or otherwise – to donate to the program."
"You mean you could buy part of this wall?" Inskeep asked.
"Sort of," Davidson answered. "You could do with this sort of, like, crowdfunding site. Or you could even do blockchain, and you could have wall coins. But you could raise the money. And frankly, if we get it right at the Treasury, you could even accept Mexican pesos."
"But what the president is saying is American taxpayers need to put down $5 billion right now or I will shut down the government," answered Inskeep.
Davidson admitted that "…$5 billion isn't going to build a wall like the Great Wall of China…this is going to build a secure fence," a proposal he described as "incredibly bi-partisan":
"You've seen the clips- of Democratic leader after Democratic leader who formerly supported this…but now that the president has made it a key trademark of his administration…to secure the border, they're somehow magically opposed to it."
Politicians and activists opposing sixty-years of one-party rule in Malaysia recently raised $120 million in an ICO sale of the "Harapan" coin, and in June, former Trump advisor Steve Bannon publicly floated the idea of creating a "Deplorables coin" digital token to finance far right endeavors.

Sponsored Links by DQ Promote