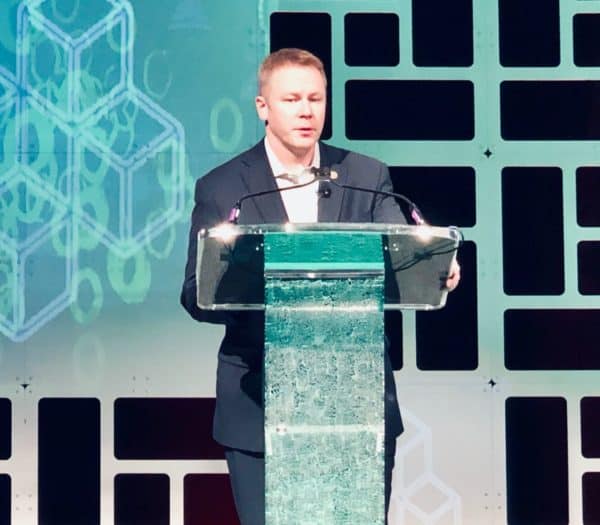 As long anticipated, legislation has been entered into Congress to address pressing questions regarding initial coin offerings (ICOs) and their current treatment as being regulated by the Securities and Exchange Commission (SEC) as they are all considered to be securities.
Representatives Warren Davidson and Darren Soto have authored a bill entitled the Token Taxonomy Act (HR 7356) and publicly revealed the legislation yesterday.
CI covered the pending legislation earlier this month when Representative Davidson discussed the bill during a public appearance at Blockland in Cleveland.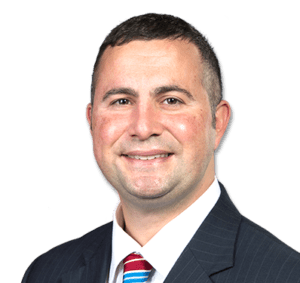 The bipartisan legislation (Soto is a Democrat & Davidson a Republican) seeks to draw a "bright line for businesses and regulators" by defining a "digital token" and clarifies that securities laws do not apply to companies that use blockchain once they reach their goal of becoming a functional network. The "Simple Agreement for Future Tokens" or SAFTs has been used as a security vehicle that morphs into a non-security once the token and platform are operational.
The bill is said to "stop fraud from spreading and provide the certainty innovation needs to flourish."
Davidson said the legislation clarified a 1946 court case that has been used to determine when an offering is a security and when it is not. The Howey Test has been cited in just about every comment referencing ICOs and their status of being a regulated investment.
"Providing this much-needed certainty frees the SEC to perform its vital and much-needed consumer protection duties of enforcement on those who have engaged in securities fraud by making false claims or simply attempting to engage in regulatory arbitrage to circumvent securities law," said Representative Davidson. "This bill provides the certainty American markets need to compete with Singapore, Switzerland, and others who are aggressively growing their blockchain economies. To be certain, there will be other regulatory initiatives at some point, but this legislation is an essential first step to keeping this market alive in the United States. "
Davidson has consistently expressed his concern that over-regulation will stymie innovation in the US and thus improve the prospects for other jurisdictions:
"Our intent is to achieve a similar win for America's economy and for American leadership in this innovative space," added Davidson.
Representative Soto called the legislation a "great first step" and let it be known they are looking for feedback:
"The Federal Trade Commission (FTC) has a history of policing web services, while the Commodities Futures Trading Commission (CFTC) has authority over commodity derivatives. To what extent does the jurisdiction of the FTC apply to digital tokens? Can we address this issue in this legislation or will we need subsequent legislation to effectively regulate this emerging sector?"
The Act has been in the makings for many months now. Many crypto industry insiders have engaged with Soto and Davidson to express their opinion as to the structure of a possible law. The legislation aims to "clarify the sloppy regulatory framework in the cryptocurrency space."

In September of this year, Congressman Davidson led a bipartisan panel that attracted the interest and participation by industry leaders and elected officials. The legislation is said to tackle the current regulation by enforcement approach exemplified by the SEC.

The authors of the bill state that SEC Chairman Jay Clayton and SEC Director Bill Hinman have both "commented publicly in ways that have either alarmed or encouraged market participants."

As the bill has just been introduced the House at the very end of this Congress this is more of a running it up the flagpole process. Now that the language is public expect a litany of supporters and detractors to have their say. The bill will need to be re-introduced after the first of the year.

As Congress reconvenes in 2019, with the Democrats controlling the House, it will be interesting to see if the legislation has legs.

The SEC clearly has an implicit preference for Congress to lead on the emerging sector of ICOs, and the concept of "utility tokens." In the end, any legislation from Congress addressing the issue will be beneficial to the SEC, and perhaps the ICO industry – depending on final language.

HR 7356 may be viewed here.

Sponsored Links by DQ Promote