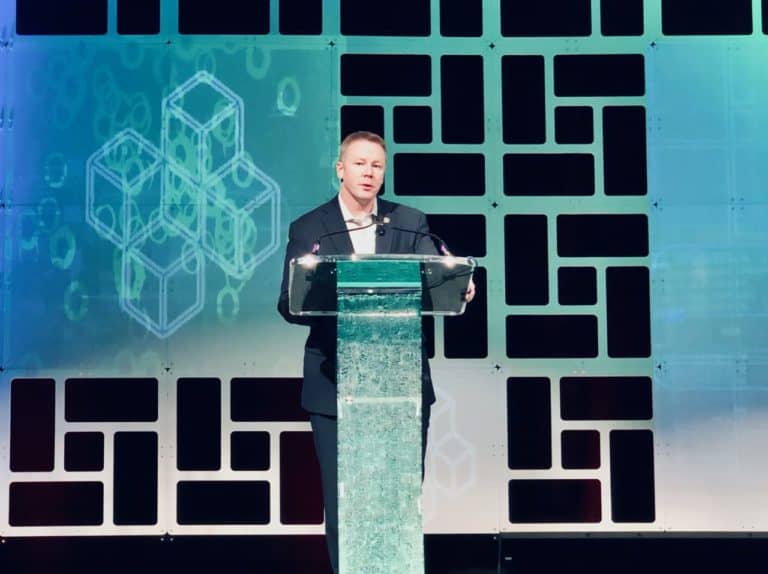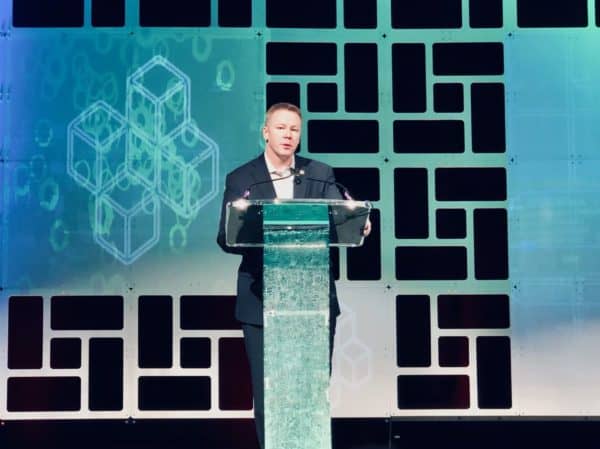 Speaking at Blockland Cleveland yesterday, Congressman Warren Davidson, from Ohio's 8th District, discussed forthcoming legislation that may dramatically impact the initial coin offering (ICO) industry in the US.
Representative Warren said the draft legislation seeks to create a token that can trade but will not be considered a security – an important qualification. Davidson noted that such a regulatory structure would not necessarily be regulated by the Securities and Exchange Commission (SEC) but it was not immediately clear which agency, or if another federal entity, will maintain oversight of non-security digital offerings.
Davidson has been discussing for quite some time the fact that he, and his staff, have been working on a bill targeting the emerging cryptocurrency sector of Fintech. In recent months, the DC chatter has increased as Davidson's office has been in discussion with blockchain industry participants working on the draft as to the best method to encourage crypto innovation while creating a regulatory structure which is prudent and manageable.
In September, Davidson issued a press release stating that innovations in blockchain, such as ICOs, have "outpaced current law and court decisions," indicating his belief that existing regulatory structures are ill-equipped to manage crypto assets:
"… early attempts to regulate digital currencies have frustrated entrepreneur's dreams with complex regulation and costly compliance.  New York's BitLicense is a perfect example of this ineffective complexity. Disparate courts decisions and enforcement actions were causing capital to flee the U.S. for more certainty in foreign markets – like Switzerland," Davidson stated. "In May, I went public with a pledge to introduce a bill creating legislative certainty for the U.S. ICO market. This bill aims to clarify the roles of regulators, protect consumers, address national security concerns, and facilitate a pro-growth environment for companies to raise capital."
During his presentation at Blockland, Davidson spoke directly to the SEC's current posture that all ICOs are securities, a statement that has been referenced frequently since first iterated by SEC Chair Jay Clayton.
Davidson expressed his concern that the US may fall behind other international jurisdictions that have created a more crypto friendly regulatory regime as the industry shifts from little to no regulation to one that has governmental oversight that encourages innovation.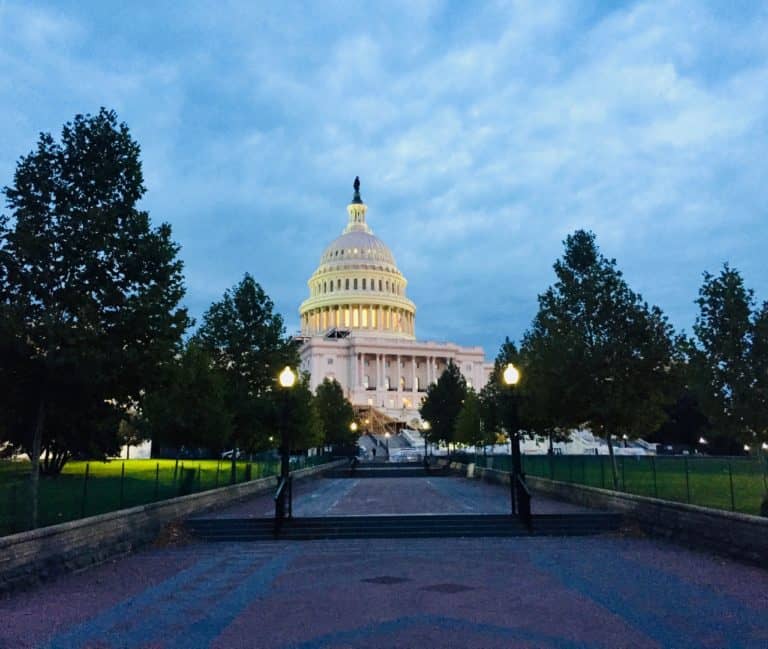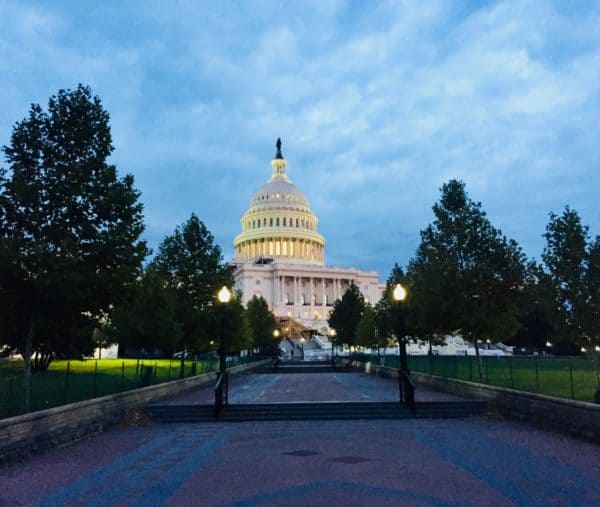 ---
So what will be in the bill? That's a good question.
As the legislation has not yet hit a Congressional Committee yet, it is still a work in progress behind closed doors. But a key aspect of the bill is tradability.
In the past, the SEC has indicated that tokens, or crypto, that trade on a digital asset marketplace (or crypto exchange), will be considered a security. Davidson's legislation will address this question.
In fact, the Congressman seeks to create a "third asset class" that is neither debt, nor equity, nor a regulated commodity – perhaps defining a utility token.
To accomplish the goal of creating some sort of an exemption for a non security token, or a new type of digital asset, Davidson will need to address some challenging policy areas that have been in place for many decades.
The concept of an exchange where individuals may transact in tokens that are ostensibly designed to provide a certain utility but may fluctuate in value is a big hurdle. Currently, all US-based "crypto-exchanges" are pursuing an Alternative Trading System (ATS) license or, perhaps, working with a licensed exchange to become compliant in the eyes of the Commission. Speculation on price is a quality of a security.
And what about taxes? Will crypto trading be treated as a capital gain or loss?
Mining, or the minting of digital assets, may receive legislative attention as well.
While not all cryptocurrencies are mined, for crypto that is mined value is created and transferred in a way that is of interest to policymakers. There are other questions that will need to be addressed.
During the Times Talk last week, SEC Chair Clayton expressed his opinion that there is no need to adjust securities law to accommodate cryptocurrencies. Clayton firmly stated his view that existing rules have stood the test of time:
"I'm not going to change (investor protection) rules just to fit a technology."
Clayton will be keenly aware of the legislative push for ICOs and, in fact, it is possible that SEC staff could be collaborating with Congressional staffers on the legislation.

Davidson stated that the legislation will become public soon – before the end of the year – so within the next week or two.  This will also mark the end of this session of Congress. He asked attendees at Blockland to provide feedback and commentary once the draft rules were revealed.

He acknowledged that the bill will need to be resubmitted after the first of the year, a routine event. This means the bill will be re-introduced to a Committee controlled by the Democrats (Davidson is a Republican), but the Congressman said the bill has bipartisan support – a requirement to move out of the House and over to the Senate.

Sponsored Links by DQ Promote