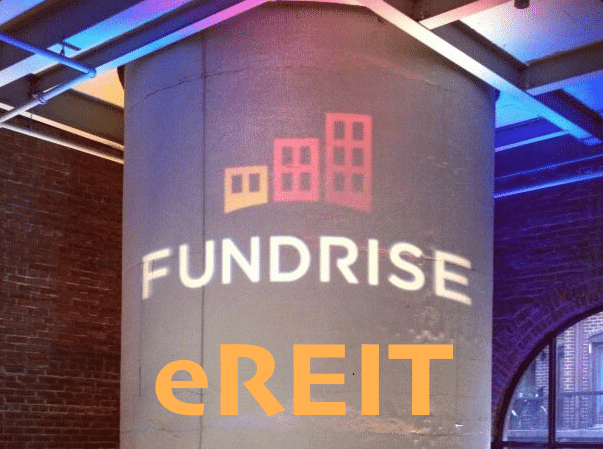 Fundrise, a real estate platform that leverages Reg A+ to offer access to investments for both accredited and non-accredited investors, recently filed several new forms with the Securities and Exchange Commission (SEC). One of the requirements of using Reg A+ is a heightened degree of disclosure for the issuing entity. The most recent offering circulars provide some insight into the operations of Fundrise.
The current (preliminary) filing is for the Fundrise Income eREIT III which is seeking the max amount under Reg A+ of $50 million.
The Offering Circular states:
"The eREIT Programs were launched in December 2015 with the qualification of the Regulation A offering of the Income eREIT. Our sponsor and its affiliates are responsible for origination, due diligence, structuring, closing, acquiring, and asset management of all investments and loans made under the eDirectTM Programs. As of December 31, 2017, our sponsor had facilitated or originated approximately 70 real estate assets in its eREIT Programs with aggregate asset values of approximately $1.4 billion, consisting of approximately $114 million of commercial real estate loan assets, and $1.3 billion of investments in commercial real estate assets (primarily through common equity investments and majority-owned subsidiaries with rights to receive preferred economic returns or joint ventures).
Fundrise says that through December 31, 2017, the five eREITs had collectively raised approximately $225 million.
Fundrise launched its platform as a real estate crowdfunding platform that provided access to individual property investments. Over time, it switched to a fund focused investment site seeking a more efficient path to scale its service and limit expenses.
Currently, Fundrise lists five different eREITS (and amount raised as of 12.31.17):
(i) Fundrise Real Estate Investment Trust, LLC (the "Income eREIT")
(ii) Fundrise Equity REIT, LLC (the "Growth eREIT)
(iii) Fundrise West Coast Opportunistic REIT, LLC (the "West Coast eREIT)
(iv) Fundrise East Coast Opportunistic REIT, LLC (the "East Coast eREIT)
(v) Fundrise Midland Opportunistic REIT, LLC (the "Heartland eREIT).
While the numbers above represent a trailing view that is a year old, Fundrise states that as of June 30, 2018, they have facilitated or originated approximately 199 real estate assets through their platform with an aggregate purchase prices of about $2.3 billion (excluding 3 World Trade Center).

Of the $2.3 billion aggregate real estate purchase prices, they have offered through the Fundrise Platform investment opportunities approximately $494 million, consisting of approximately $175 million of commercial real estate loan assets, $162 million of investments in commercial real estate, and $150 million of commercial real estate common equity investments, including direct equity purchases.

The Fundrise filing goes deeper into operations but a recent email distributed by the platform provides a report on overall performance for their investors.

According to Fundrise, investors have earned between  8.7-12.4% net annual returns since 2014. As of Q3 2018, Fundrise has distributed $5.7+ million in dividends to investors.

Fundrise recently created a new fund designed to benefit from the new Amazon HQ located in the DC metropolitan area.  The HQ2 DC eFund is looking to raise up to $50 million as well.

Fundrise provides an interesting approach to gaining access to real estate investment but each individual investor should spend the time and review the filings as mandated by current Reg A+ rules.

Sponsored Links by DQ Promote