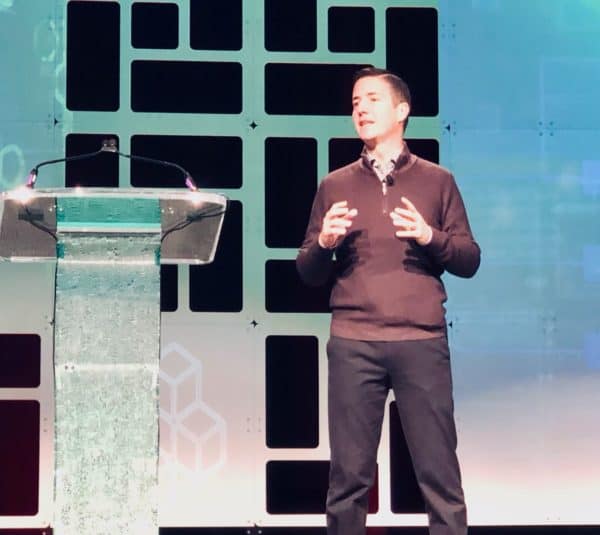 Cleveland car dealer Bernie Moreno recently became the first businessperson in the entire US to pay company taxes in Bitcoin, thanks to the Ohio government's new portal, "OhioCrypto.com," where businesses can pay 23 different taxes in cryptocurrency, The Detroit Free Press (DFP) reports.
"Digital currency and blockchain are really the next tech revolution," Moreno, a resident of Olmsted, told the DFP.
So we are told, and Ohio is certainly positioning itself as a champion of the new digital dollars and their underlying networks.
On December 12th, Ohio Congressman Warren Davidson suggested in an interview that the contentious proposed border wall between the US and Mexico could be funded through crowdfunding or the creation of a dedicated cryptocurrency "wall coin":
"Well, I've offered a modest compromise called Buy a Brick, Build a Wall…that we introduced, which lets the American people, or whomever should choose to donate – Mexicans or otherwise – to donate to the program…You could do with this sort of, like, crowdfunding site. Or you could even do blockchain, and you could have wall coins…And frankly, if we get it right at the Treasury, you could even accept Mexican pesos."
Davidson, a Republican, and Congressperson Darren Soto, a Democrat from Florida, have also introduced a bill into the house called the "Token Taxonomy Act." The bill seeks to exempt digital tokens from being legally classed as securities.
If passed, Davidson believes the bill will allow the US to compete for the sector and will guide the SEC to focus elsewhere:
"Providing this much-needed certainty frees the SEC to perform its vital and much-needed consumer protection duties of enforcement on those who have engaged in securities fraud by making false claims or simply attempting to engage in regulatory arbitrage to circumvent securities law…This bill provides the certainty American markets need to compete with Singapore, Switzerland, and others who are aggressively growing their blockchain economies."
But two professors have questioned the wisdom of using cryptocurrencies as a vehicle for payments.
There is also significant criticism being aimed at the hype surrounding "blockchain," a tech many claim is unremarkable.
According to Professor Kevin Werbach, a scholar of legal studies and business ethics at the Wharton School at the University of Pennsylvania:
"The Ohio announcement is mainly a PR stunt…There is not a particular advantage in paying your taxes with bitcoin today…The state just wants to signal that it's 'cryptocurrency-friendly.' "
Andrew Wu, assistant professor of technology and operations and finance at the University of Michigan's Ross School of Business, echoed Werbach, adding that:
"The extreme volatility makes it pretty unattractive from a payment prospective."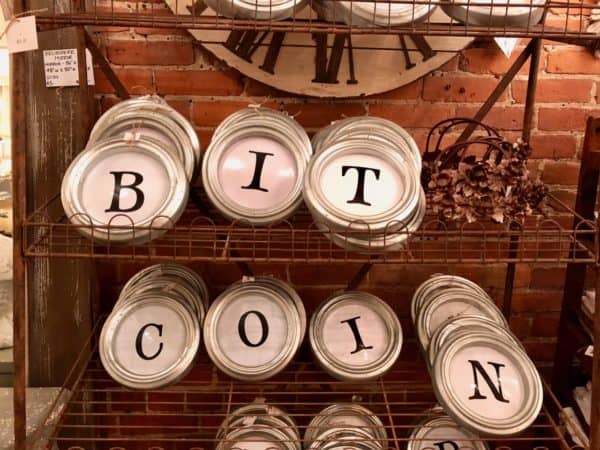 While payments in crypto may be advantageous for those who bought low, cryptocurrencies have lately had trouble holding stable value against the US dollar, which is often demonized by crypto aficionados for being inflationary.
Meanwhile, Bitcoin has gone from $20 000 US last December to around $4,000 now. Anyone paying taxes in it will have to be prudent.
According to the DFP, Ohio's branding efforts are about trying to attract the crypto/blockchain sectors to the state while they are still "hot."
It is believed by some that "blockchain" (or some kind of improvement on the database) will revolutionize many industrial sectors by allowing data to be locked under layers of encryption.
But critics have also claimed that the term "blockchain" is incanted ad infinitum in order to justify the creation of digital securities which have been widely and speculatively distributed ahead of any big realizations wrought by blockchain.
Still, many are continuing to seek blockchain's promise.
While a number of enterprise blockchain ventures, such as those at R3 have lately undergone contraction, the DFP reports that, "In May, General Motors and Ford joined BMW and Renault and other firms to create the Mobility Open Blockchain Initiative to explore how manufacturers could tap into this new technology."
As crypto projects falter in the current bear market and so far largely fail to deliver, "blockchain" is not yet dead, and appears to have found something of a safe harbour in "the Buckeye State."