In a blog post, UK crowdfunding platform Seedrs shared that it has now topped £500 million in investment crowdfunding. The money has been raised for 720 deals that have been successfully funded since the platform launched.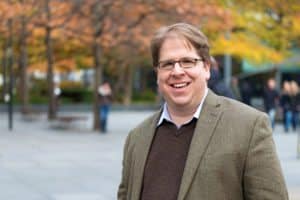 Seedrs co-founder and Executive Chairman Jeff Lynn stated:
"It's been quite a journey since we launched, and hitting £500 million invested on the platform is a fantastic achievement. From funding £10,000 campaigns back in 2012 to €12,000,000 campaigns in 2018, we've come a long way and we're still just getting started. With the recently increased funding round limit and our expansion plans across Europe, what the future holds for Seedrs is very exciting indeed."
Seedrs pointed out that a good percentage (£200 million) was raised during 2018 alone. This represents a solid trajectory for the platform to scale. Seedrs said this was a 60% increase versus 2017.
Even as Brexit looms, Seedrs has positioned its platform as a pan-European operation. Investments have been accepted from over 80 different countries which represent the Seedrs "ethos of democratising early-stage equity investment."
As part of their journey, Seedrs has increasingly paired professional investors with retail types embracing a path that matches the expertise and the benefits of broader-based shareholders. Seedrs utilizes a nominee structure thus simplifying the communication and management process for early-stage firms to handle their investors.
In 2018, Seedrs saw Airsorted raise £7.3 million alongside VCs Atami Capital, Maxfield Capital, and Concetric.
Grocery delivery company, Home Run raised over £550,000 on Seedrs while receiving funding from JamJar Investments and VentureFriends.
In the UK, Larger deals are becoming the norm – a good thing for both investors and the platform. During 2018, the UK boosted the amount an issuer may raise before publishing a prospectus to €8 million (USD $ 9.15 million). This has become the de facto cap on UK crowdfunding – although companies may still raise higher amounts online if they choose to issue a prospectus. Soon, Seedrs will be topping £1 billion.
The UK continues to host the most robust online capital formation market for early-stage firms in the world. Nations that aspire to build an innovation-driven economy may learn much from the British experience in investment crowdfunding.