Tyro, an Australia-based challenger business bank, announced on Wednesday its Alipay integration with Sydney Airport tax and duty-free retailer Heinemann Australia, where the payment system is now live. Tyro claims it is the first Australian bank to offer Alipay to its merchants with Heinemann Gold Coast International Airport going live last month, following the deal signed with Alipay in August 2018.
Tyro revealed that through its partnership with Alipay, it is now helping Australian businesses access the ever-expanding Chinese visitor market and empowering Australian retailers to better serve Chinese tourists by offering customers more payment options. Tyro's CEO, Robbie Cooke, stated Alipay is a "compelling payment solution option" for Australian merchants looking to expand its customer base by accessing the lucrative Chinese visitor market. Cooke explained:
"Heinemann Australia is a key player in travel retail and a popular shopping destination for Chinese visitors travelling through Sydney Airport. For our Chinese guests, Alipay is a familiar and preferred payment method, especially while travelling. Tyro is proud to have partnered with Heinemann to bring Alipay to the Australian market. Tyro has a long-standing and successful working relationship with Heinemann with a common goal of bringing new payment technology to market and putting the customer first."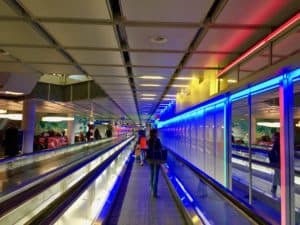 George Lawson, ANZ Country Manager at Alipay, then commented:
"Australian retailers like Heinemann are recognizing the huge opportunity presented by the Chinese visitor boom, particularly in airports which are the gateways to our nation. In fact, Australian airports were the third-most popular airport shopping destinations globally during the recent Chinese Golden Week holiday, and by offering Chinese tourists their preferred payment method – Alipay, Heinemann is well placed to harness this key market."
Tyro added it will offer Alipay to its other eligible 20,000+ businesses within the first half of 2019 so Australian businesses looking to capitalize on the Chinese tourist market will soon be able to offer a simple and seamless payment option to Chinese visitors, helping to make their local experience more familiar and in keeping with how they transact at home.