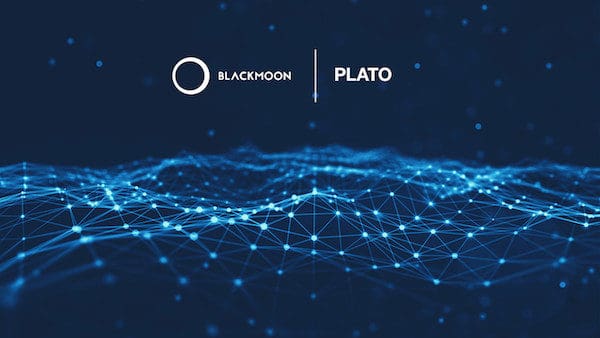 Blockchain fintech company, Blackmoon, announced on  Monday it has formed a strategic partnership with Plato Technologies, a blockchain-centric search and intelligence engine, to create an "on-the-fly" branded exchange traded indexes (ETx). The duo revealed that the partnership will allow them to work closely in order to produce the real-time ETx strategies that will be directly linked to Plato's secure data across the blockchain space.
"Blockchain technology may be a better alternative to raise capital from investors. However, price discovery and trading liquidity also require the inclusion of speculators. The ETx that Blackmoon issues on behalf of its partners' brands incentivize traders and speculators to take the risk in the market, by offering them a fungible financial product to arbitrage for profit – further adding bids and offers to an STO that would otherwise not exist – effectively creating a balanced and stable price."
Speaking about the partnership, Bryan Feinberg, CEO of Plato, stated:
"We are really excited about what this partnership means in terms of driving institutional crypto adoption while supporting full compliance across an entire basket of proprietary crypto indexes."
Oleg Seydak, CEO of Blackmoon, also commented:
"Our partnership with Plato has been well received and we have already produced some momentum in going forward. We are keen in capitalizing on this energy by working together to release the Plato 'on-the-fly' ETx's soon and produce a global investment opportunity for investors."
Blackmoon went on the add the strategic partnership with Plato is one of many that it is intending to form over the coming months. The company's ultimate goal will be to have an entire suite of innovative ETx's to offer their own clients as well as those of their partners.