Make way for the next generation of blockchain crowdfunding
Alongside the rise of Bitcoin and other cryptocurrencies, Initial Coin Offerings (ICOs) saw explosive growth in 2017, with more than 1,500 ICOs raising a combined total of over $28 billion in the last two years alone.
For entrepreneurs and startups, ICOs were seen as the promising new means of crowdfunding their product, and for anyone keen to support these projects, they served as an excellent opportunity for investment. However, the excitement surrounding it has since faded.
Faced with the relentless crypto bear market, amidst other issues like regulatory uncertainty, fraud, and general mistrust, ICOs have taken a big hit and began their steep decline in the second half of 2018.
There is, however, a silver lining to all this – the downfall of ICOs has opened the door to a new type of token offering, the Security Token Offering (STO), which has emerged as a viable alternative for organizations to draw investors and raise capital.
This rise of the STO will open a new market that was currently unavailable to organizations with the blockchain world due to regulatory discrepancies and uncertainty.
The ICO boom and bust
The ICO is a by-product of a young industry still in its teething stages. Its meteoric rise could be partially attributed to the exponential growth of cryptocurrency in 2017 and the surge of activity in the blockchain sphere. Likewise, to understand the factors that led to its decline, it would be wise to examine the events that have transpired in the cryptocurrency market throughout 2018.
Over the past year, the value of Bitcoin had plunged dramatically, from over $17,000 in January to under $4,000 by the end of the year.
As the dominant player, Bitcoin typically dictates how well the rest of the market does – so when its prices fell, the cryptocurrency market followed suit. Soon, people began to learn that investing in ICOs is not a reliable way to reap quick returns. In fact, investing in an ICO holds no investor protection and any tokens or returns promised through the SAFT (Simple Agreement for Future Tokens) are solely at the discretion and integrity of the project.
investing in an #ICO holds no investor protection and any tokens or returns promised through the SAFT are solely at the discretion and integrity of the project.
As with any fast-growing yet under-regulated market, the ease of raising a sizeable amount of money through an ICO began to draw unsavory characters looking to prey on everyday investors with limited understanding of the technology, and the number of frauds and scams began to grow exponentially.
In fact, one study estimated that 80 percent of ICOs conducted in 2017 were scams since there is no entry barrier or criteria for ICO fundraising. Some swindlers made use of fake wallet addresses to dupe investors into transferring their funds to another account, while others disappeared without a trace after raising millions. This highlights the lack of quality control and regulation associated with ICOs.
one study estimated that 80 percent of #ICOs conducted in 2017 were scams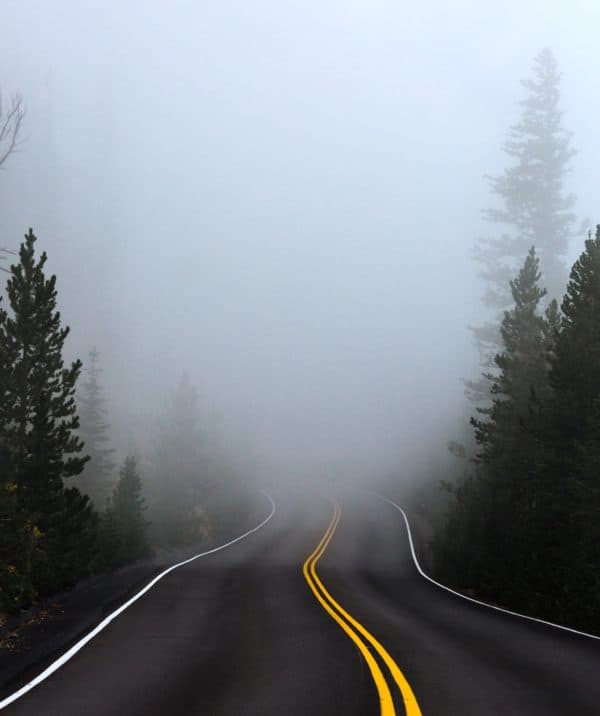 The next generation of token offerings: Lifting the fog on regulatory uncertainty
An STO is an offering made by a business to the public, where investors can pay to receive a security represented by a token. It serves as an alternative method for founders to issue a token offering that remains compliant with the legislations of specific jurisdictions.
Unlike an ICO, an STO is not a new concept or process. Similarly to an IPO, an STO investor is assured that they are buying equity, debt, derivative, certificate of interest or a participation of any profit-sharing organisation. Comparable to traditional shares, these types of tokens give investors some rights to the company, and although this is no guarantee of profit itself, the investor would have a legitimate claim on their share of the returns, should the project turn a profit.
Existing regulations tried and tested in traditional fundraising processes are now able to migrate onto the blockchain fundraising opportunities. It also drives professionals to act consistent with existing ethics within the business world. The STO is essentially marrying the regulation and framework of well-developed fundraising processes with the blockchain industry. This will increase the fractional ownership, liquidity and financial innovations of many projects in a more sustainable and professional manner.
Contrary to popular belief, STOs aren't necessarily only relevant to startups. Established companies can also make use of STOs to issue digital tokens against existing equity instruments, such as to raise funding for a new product or business line. This will be a more relatable process for companies who would like to develop a blockchain arm of their existing organisation.
While cryptocurrency exchanges remain as the secondary markets for ICO tokens, STO tokens are conversely traded on fully regulated trading platforms. As security tokens are a relatively new concept in the blockchain industry, many of these platforms are still in their budding stages. Nevertheless, Coinbase has already announced its plans to support security token trading, and Switzerland's SIX Stock Exchange is also building a fully regulated digital asset trading platform.
The future of STOs
Considering how nascent the idea is, along with the emerging technology that supports it, projecting how the security token market will develop is difficult. The good news is that most jurisdictions already have established regulations on selling securities, and STOs can fit comfortably in the existing framework.
As the market matures, there is a likelihood that investors will express a greater demand for security tokens, which can offer better protection and governance than ICOs. Given the regulatory challenges faced by ICOs and the work being done to develop secure and compliant trading platforms for tokenized securities, it is evident that STOs holds great promise as a viable solution for the ongoing survival of token offerings. Although it seems unlikely that STOs will replace ICOs entirely, it certainly presents a striking alternative. At present, the blockchain industry has reached an interesting stage, with more blockchain-based applications becoming a reality, and many legitimate projects set to make waves in 2019 and beyond.
By introducing the STO, a new market emerges through the regulatory structure and confidence this brings. In a survey by, many organisations list regulatory issues as a key factor for not being more forthcoming with their involvement in the blockchain industry. Not only will the STO provide the regulatory framework needed, but it also provides an environment that many companies can relate to and are comfortable with investing in. This will be a much needed progressive step in the direction towards mainstream adoption.
---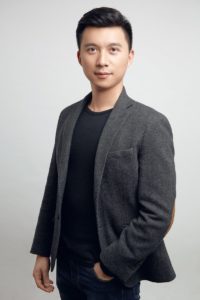 Zhuling Chen is the co-founder and Chief Operating Officer of aelf, a company that is supporting STOs. aelf is considering several strategic markets where regulations might be cleared up in the future, such as Singapore, UAE, and the USA. Previously at Roland Berger a leading global consulting firm, Zhuling provided strategic consulting services to various multinational corporations. Zhuling is highly regarded for his expertise in business development and strategy execution and is also an advisor at FBG Capital where he advises on frontier blockchain technology directions and various crypto project investments. He holds a masters in Engineering from MIT.
---
Sponsored Links by DQ Promote