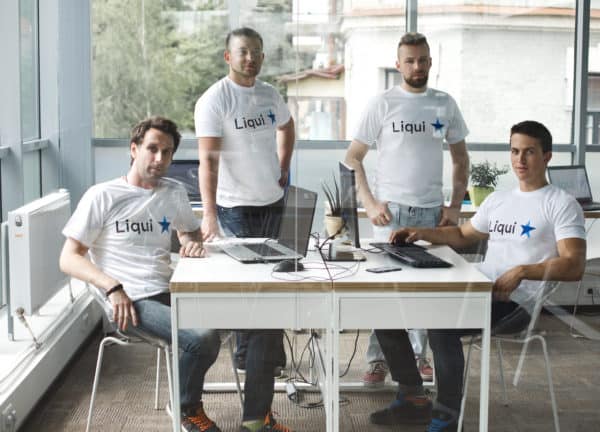 While there seems to be a newly minted crypto exchange or marketplace minted every week, today we learn about on that is shutting down.
In a "Dear Users" post, Liqui announced that its "Crypto Exchange journey" had come to an end. Due to insufficient liquidity (IE trading volume), the exchange was shutting down.
Liqui was headquartered in Kiev, Ukraine, but had reportedly had employees in Russia, Armenia, and the US. Liqui was self-described as a marathon project and not a sprint choosing to grow slowly. The founders said that "trust has to be built" – a truism in the crypto exchange world.
Late last year, Liqui delisted a good number of cryptocurrencies – something that may have accelerated the platform's demise.
According to CoinMarketCap, Liqui had very light trading volume in their last days.
The crypto exchange industry is going through a transitional period. Operators are quickly attempting to become legitimate platforms that are compliant within existing law (if they are not already). There is the lingering potential for non-compliant exchanges to be the target of a regulatory enforcement action. Some exchanges have become implicit conduits for illicit activities in non-regulated or lightly regulated jurisdictions – a pressing problem.
The Dear Users letter is reproduced below.
---
DEAR USERS,
Recently, we were happy to announce the change in our policies. We gave you the right to decide whether you want to be with us in our Crypto Exchange journey by accepting the changes.
Much to our regret, after this step Liqui is no longer able to provide liquidity for the Users left. We also do not see any economic point in providing you with our services. However, we do not want to return to where we were a month ago. Hence, we decided to close all accounts and stop providing our services. It broke our hearts to do that.
You will be able to withdraw your Digital Assets through our website within 30 days after this message was sent. If you did not withdraw delisted Digital Assets since we announced changes in our policies, you will also have another 30 days from the date this message is sent.
After 30 days we cannot guarantee that we will be maintaining our website. In this case, all withdrawals will be processed through our support https://liqui.freshdesk.com until the last user store his assets with us. Note that our Terms of Use will apply until you have your more than zero balance in our wallets. If we do not provide services we cannot store your assets for free, so the fee will apply if you fail to withdraw in accordance with our Terms of Use.
We may be back soon. However, that depends on the market which has significantly changed since 2017. We do not know what else to say but say thank you for supporting the cryptocurrency community and your faith in us.
We want to finish this message by the phrase of Marianne Williamson – "Every ending is a new beginning. Through the grace of God, we can always start again".
Your Liqui Team
Sponsored Links by DQ Promote