Xiongan: the New Fintech Hub
According to a guideline jointly issued by the Communist Party of China Central Committee and the State Council, Xiongan New Area is set to become a new center for China's financial innovation. The guidelines said that Xiongan will "take the lead" in the following:
Building financial asset trading platforms like the Xiongan Equity Exchange, and strengthening digital finance infrastructure construction;

Applying the newest research results in Fintech into practice, and setting up a high-standard Fintech center.;

Taking a feasibility research about launching a PBOC agent in Xiongan, and promoting a thorough financial regulation reform to minimize the possibility of systematic or regional financial risks.
(Source: Xinhua)
China has basically drawn out the overall plan for #Xiongan New Area and issued supporting policies for deepening reforms and expanding opening-up in the area. A number of major projects have been launched so far, including a railway linking #Beijing and Xiongan. (Photos: Xinhua) pic.twitter.com/bGUnfhJslu

— Global Times (@globaltimesnews) January 11, 2019
Fintech Companies Raised a Record $39.6 Billion Last Year and Ant Financial Accounted for 35%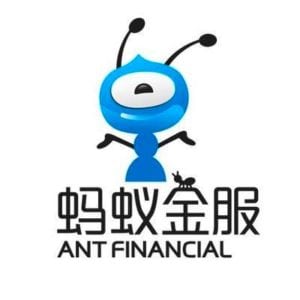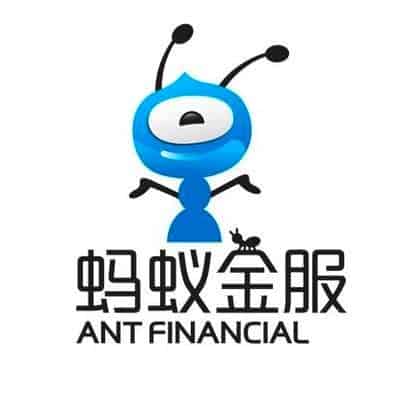 According to a market research by CB Insights, the amount of financing from global financial technology companies backed by venture capital in 2018 reached a record $39.57 billion, with a year-on-year increase of 120%. Last year, global financial technology companies completed 1,707 financing deals, an increase of 15% from 1,480 in 2017. Alibaba Group's financial affiliate, Ant Financial, raised $14 billion last year and accounted for 35% of the total financing of fintech industries. What's more, the deals of financing of Asian financial technology companies increased the most, with a year-on-year growth of 38%. (Source: ifeng)
Fintech Cooperation Committee Established in Singapore
On January 23rd, the Fintech Cooperation Committee was formally established in Singapore, aiming to create a platform for international exchange and cooperation in technology and finance.
The Asian Financial Cooperation Association (AFCA) Secretary-General Yang Zaiping said that the committee's formation was designed for openness and collaboration. Nearly 60 financial institutions from 12 countries and regions have joined the committee, covering insurance, securities, asset management, financial services, financial education and other fields.
The Shanghai Stock Exchange and the Abu Dhabi International Financial Center (ADGM) jointly chaired the first session of the committee, and Zhejiang Ant Micro Finance Services Group Co., Ltd. served as the executive deputy director unit. (Source: Economic Daily)
Tongji University Releases "2018 Robo-Advisor White Paper"
In early January, th Robo-Advisor Lab of Tongji University and Yushi Finance jointly released the "2018 Robo-Advisor White Paper".
The white paper offers an in-depth review of the current Chinese Robo-advisor market and summarizes the business model into three major categories, namely B2C, B2B2C, and B2B.
In addition, the white paper also calls for clearer regulations as there is no specialized provisions for the emerging market. (Source: DDSB.cn)
Chinese Tourists Prefer Mobile Payments than Cash When Shopping Abroad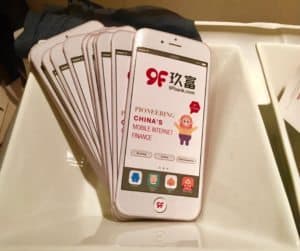 From street vendors to high-end department stores, mobile payments have become one of the most popular payment options for Chinese consumers.
Recently, Nielsen and Alipay co-released market research about the developments and trends of Chinese mobile payments in the overseas tourism market in 2018.
According to the report, the amount of mobile payments used by Chinese tourists overseas in 2018 accounted for 32% of the total transactions, while payments by cash were only 30%.
This is the first time that overseas mobile payment by Chinese tourists surpassed cash payment. Apart from that, the transaction volume gap between card payments, which is the most popular payment option, has also been narrowed down to 6%. (Source: Beijing Business Today)
---
The above is a weekly synopsis of the biggest stories in Fintech from China provided by WeiyangX.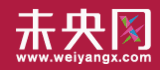 WeiyangX is the most influential website focusing on Fintech in China. The site covers the latest news, industry data analysis, business practices, and in-depth fintech cases in fintech. WeiyangX is incubated by Fintech Lab. Founded by Tsinghua University's People's Bank of China (PBC) School of Finance in 2012, the Fintech Lab is the first and leading research entity dedicated to leading best practices, promoting interdisciplinary innovation, and encouraging entrepreneurship in the field of fintech through scientific research and innovative project incubation.

Sponsored Links by DQ Promote