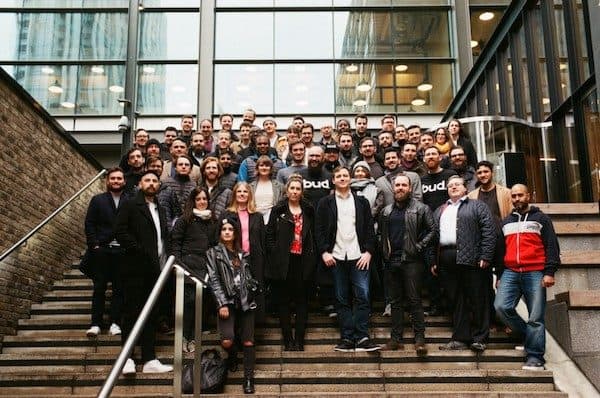 Bud, a UK-based open banking fintech startup, recently announced it raised $20 million through its Series A funding round, which involved participation by HSBC, Goldman Sachs, Banco Sabadell, ANZ and Investec .
Founded in 2015, Bud describes itself as an early stage business that offers an open banking API that enables banks to build digital products as well as increase the functionality of new or existing apps; improve customer engagement with personal insights and notification; use bank data to make user journeys easier.
"We have extensive connections with fintech companies and financial service providers, allowing banks to integrate products and services into existing apps or launch new products. For the fintechs and service providers, Bud provides single-point access to millions of customers through our network of banks."
Speaking about the investment round, the Bud team stated:
"This investment by HSBC, Goldman Sachs, Banco Sabadell, ANZ and Investec — as well as some fantastic VC partners in the form of 9Yards Capital and Lord Fink, the former CEO of the hedge fund Man Group — is proof that we're going in the right direction. Proof that some of the world's most forward-thinking investors think that our model (and our execution on it), represents a real opportunity to change the way people deal with money."
Funds from the Series A funding round will be used to continue the growth and development of Bud.