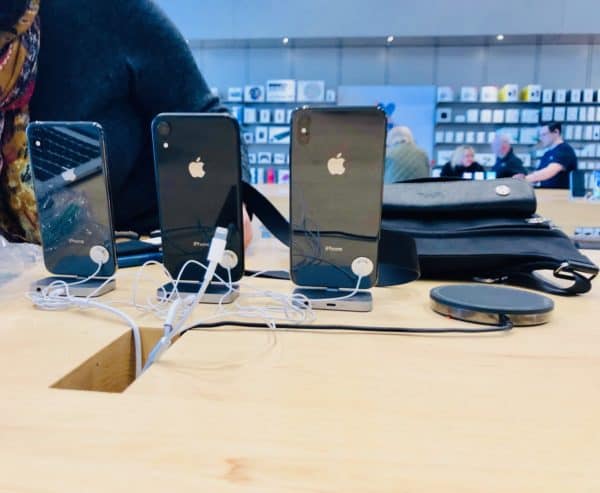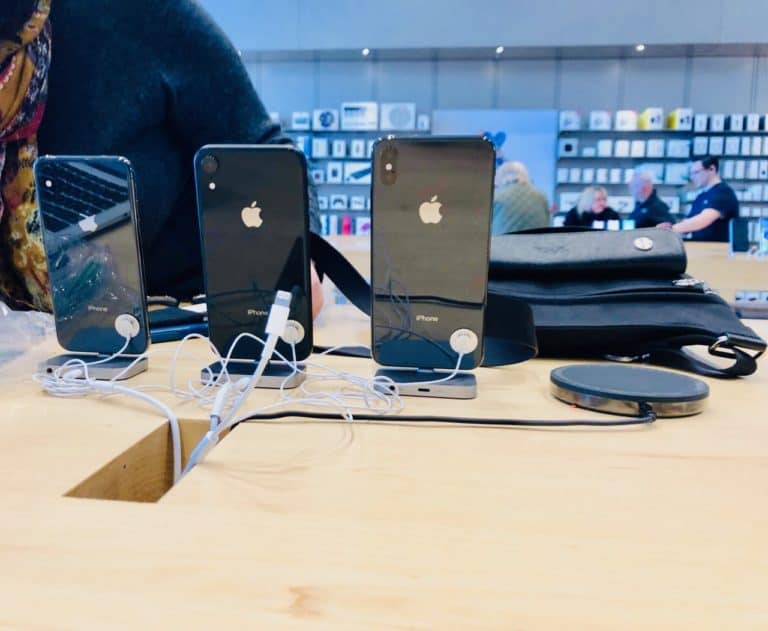 In a relatively obscure filing with the Securities and Exchange Commission, tech behemoth Apple (NASDAQ:AAPL) indicated its participation in blockchain tech.
First uncovered by CoinDesk, the specific filing  Form SD (Specialized Disclosure Report) pertains to Apple's Conflict Minerals Report for the reporting period January 1, 2018, to December 31, 2018.
Apple, one of the largest companies in the world (and occasionally the largest) is also one of the most morally forthright firms on the planet. Whether it is the usage of renewable energy, global working environments or conflict minerals, Apple leads the tech world.
Regarding conflict minerals, a reporting requirement that is controversial in several ways, Apple reported the following:
"In 2018, Apple also supported the development of certain industry-wide standards, including the Responsible Artisanal Gold Solutions Forum's Artisanal Gold Due Diligence Toolkit; the Code of Risk-mitigation for ASM (artisanal and small-scale mining) engaging in Formal Trade (CRAFT Code) developed by the Alliance for Responsible Mining and RESOLVE, Inc., a nonprofit organization; and the Blockchain Guidelines of the Responsible Business Alliance's Responsible Minerals Initiative ("RMI") …Apple also contributed to several RMI working groups, including, but not limited to, the working groups for tin, gold, and other minerals; the smelter engagement team; the blockchain team; and the minerals reporting template team." [emphasis added]
So what does this mean for Apple? Little really. But it is indicative of the growing acceptance of distributed ledger technology which may possess the potential to improve certain operational practices by removing procedural layers and accelerating certain transactions.
Perhaps a bigger question is when Apple will expand its presence in the larger Fintech sector. It is already a founding member of Financial Innovation Now (FIN), a group that also includes Google, Amazon, Intuit, PayPal, Square, and Stripe. The advocacy group is an alliance of big tech that seeks to modernize financial services.
"We believe that technological transformation will make financial services more accessible, safe and affordable for everyone, and we promote policies that enable these innovations," states FIN.
Apple, and other big tech firms, are already dipping their toes into financial services. Obviously, Apple Pay and Apple Cash are two examples. Perhaps the best global examples of Fintech and big tech are Chinese firms, like Tencent and Alibaba, that offer a full stack of financial services. Apple is most certainly aware of internet finance success in China.
The single largest hurdle for big tech and Fintech is the regulatory environment in the US. In brief, it is a total mess.
Byzantine in structure and parochial by nature, the 50 US states and dozen or so federal agencies that touch finance act as a significant barrier to competition for aspiring Fintechs – including big tech. This enormous regulatory moat is aided by many politicians that protect old finance. Financial lobbyists are pros.
So will Apple use blockchain to provide better services, perhaps including financial services, any time soon? One can only dream.