Binance has added support for Zcoin (XZC), a privacy coin to Trust Wallet. The company said this was part of their ongoing commitment to privacy projects.
Trust Wallet is the official wallet of Binance, the largest cryptocurrency exchange in operation. Trust Wallet is a mobile application designed to facilitate the adoption of cryptocurrencies for users at any level.
Zcoin is an open source, decentralized privacy coin that focuses on achieving privacy and anonymity for its users while transacting on the blockchain. Being able to transact anonymously has some obvious benefits. Unlike Bitcoin, which incorporates a public ledger viewable by all, privacy coins cover the tracks of transactions. Notably, the US government has expressed some interest in being able to find solutions for law enforcement agencies to track transactions.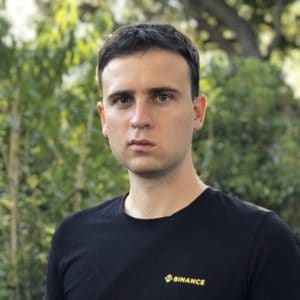 Trust Wallet Founder Viktor Radchenko said that privacy is one of their core values, as it is an "inherent human right and should be maintained to preserve personal rights and dignity."
"For us, it is very important to support as many privacy feature coins as possible, so our users can have the power to make there own choices," said Radchenko. "Our initial release of Zcoin will allow sending and receiving functionality with plans to support the Zerocoin protocol in the near future and therefore providing the highest level of privacy for our users."
Reuben Yap, COO of Zcoin, said they are looking forward to adding more integrations to Trust Wallet and they are excited about their support for Zcoin and other privacy coins, and for Zcoin to be among the first non-Ethereum based coins to be added to the wallet.

Sponsored Links by DQ Promote