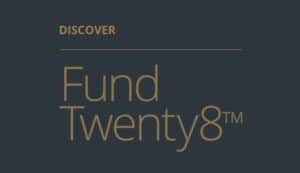 Crowdfunding platform SyndicateRoom is reporting that their EIS friendly fund "Fund Twenty8" has invested in 32 UK startups ahead of schedule. The passive investment vehicle that enables investors to gain access to a diversified portfolio of early-stage firms has injected £3.2 million in the companies.
This is the 4th iteration of SyndicateRoom's EIS fund and the company said the fund's algorithm analysed the investment decisions of 1,427 private investors on the SyndicateRoom platform when deciding how to deploy capital.
On a side note, Cambridge restaurant group Cambscuisine – a portfolio company – has just issued a dividend. The company owns and operates nine pubs and restaurants across Cambridgeshire and is looking to expand its operations.
SyndicateRoom references a research study that indicated that a portfolio of no fewer than 28 firms generates a high probability of a single investment driving a return of 10X or more. This approach is similar to professional venture capital strategies.
SyndicateRoom states that while traditional EIS funds typically invest in just a few companies, covering limited sectors, Fund Twenty8 backs a minimum of 28 per fund, per year, offering truly sector-agnostic diversification.
During the lifetime of the concept, Fund Twenty8 has raised a total of £8.54 million, attracting over 400 investors. Fund Twenty8 is open for investment and will close on 1st April 2019.
James Sore, Chief Investment Officer at SyndicateRoom, said that diversification is one of the most effective tools to use while investing in startups:
"We built Fund Twenty8 to invest across as broad a range of opportunities as possible, while still offering full access to generous EIS tax reliefs. It's still early days, but already the results are promising. The latest fund distributed risk over 32 investments and more than ten sectors. The fact that one of the companies is now issuing dividends – something practically unheard of in the industry – is another feather in Fund Twenty8's cap."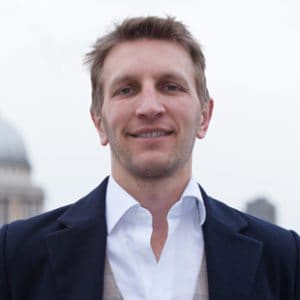 SyndicateRoom co-founder Tom Britton, explained that a few years ago they surveyed a sector of their audience which was highly engaged but was slow to invest. The survey indicated they were not ready to choose single investments:
"Knowing that, we set about to build a product that aims to get around the biases found within a typical VC fund and give them a portfolio of investments that was sector, stage, and industry agnostic," said Britton. "Fund Twenty8 was the result of a lot of hard work and research, ours and others, that came together to fill that customer need. I'm delighted with what the fund has achieved, the investors served, the companies backed, and I'm incredibly excited with where it is headed."
Have a crowdfunding offering you'd like to share? Submit an offering for consideration using our Submit a Tip form and we may share it on our site!