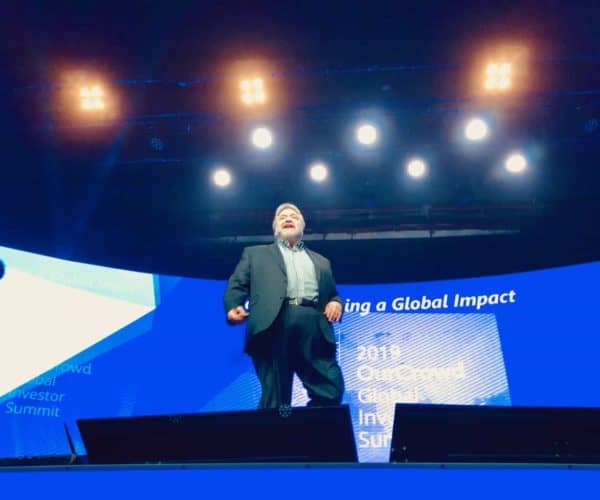 OurCrowd is the largest securities crowdfunding platform for early-stage firms in the world. Last week, OurCrowd held its annual Summit in Israel. The Summit was host to over 18,000 participants, from 187 different countries, making it the largest event of its kind in the world.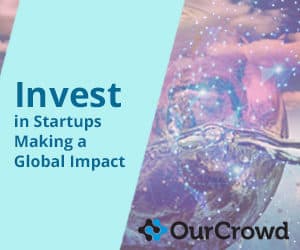 Jon Medved, founder and CEO of OurCrowd, guided the event as he lauded the success of his platform and the robust innovation ecosystem that is rooted in Israel. While the US remains anchored at the top of the tech startup realm, Israel is neck and neck with China in the second spot, said Medved.
"Watching our entrepreneurs rubbing shoulders with tech giants and major investors today at our conference tells me that we have truly leveled the playing field in Israel's tech ecosystem, enabling promising startups to flourish," said Medved.
Hundreds of startups were in attendance and many of the OurCrowd portfolio companies presented on the stage or chatted with attendees at the International Convention Center in Jerusalem.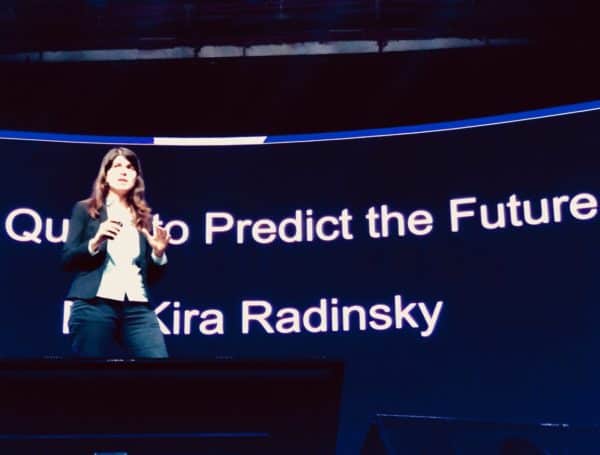 Speakers included Nobel laureate Daniel Kahneman, Kira Radinsky, Chief Scientist and Director of Data Science at eBay, and popular video blogger Nuseir (Nas) Yassin. A diverse group of portfolio companies shared their tech products on the main stage.
As we reported last week, OurCrowd has topped $1 billion in funding for its portfolio companies which include 170 individual firms as well as 18 various venture funds. During the event, OurCrowd announced their newest fund the "OurCrowd Impact Fund" – a vehicle to support emerging mission-driven firms.
The $30 million fund is being operated in partnership with Social Finance Israel which is led by CEO Yaron Neudorfer and chaired by Sir Ronald Cohen. All portfolio companies will be measured by certain criteria including sustainable development goals, impact practice, and impact risk.
OurCrowd is a testament to the approach of facilitating online capital formation. The platform operates like a VC hybrid with a Fintech front end. Each offering listed on the site includes an investment from OurCrowd, thus, interests are aligned with their investors as OurCrowd is highly motivated to facilitate successful ventures. Skin in the game.
Recognized as the leading VC in Israel, OurCrowd empowers smaller investors to gain access to deals where you can invest alongside names like Andreessen Horowitz or Mark Cuban. For a smaller (accredited) investor, where else can you gain access like that?
Medved says that previously you could never get access to companies before they went public. Back in the day, it used to be that going public meant opportunity for smaller investors. Today, going public has become more of an exit than an entrance.
Promising young firms stay private as long as possible and thus the biggest returns are delivered to the investors who get in pre-IPO hence the majority are boxed out from the opportunity. This is the niche where OurCrowd provides unique access for smaller investors.
Yes, there are a few other investor led platforms but OurCrowd has been able to scale more effectively as they chart a path from $1 billion today to $100 billion tomorrow. OurCrowd has evaluated over 10,000 different companies but only about 2% make the cut. Selectivity counts.
So what did we learn at the event? OurCrowd is getting bigger, fast.
Currently, there are 22 live investment opportunities on the platform today. The median check size has gotten larger and now stands at $3.5 million with some checks now surpassing $10 million. While OurCrowd continues to fund very early stage offerings later stage opportunities are part of the pitch representing more mature firms.
In 2018, OurCrowd reported 11 different exits. Since platform launch, there have been 29 exits in total.
"We are very proud of the fact that the companies funded here go on to become acquired by big companies," said Medved.
There are now many companies in their portfolio that top $100 million in valuation. There are four unicorns that have been funded.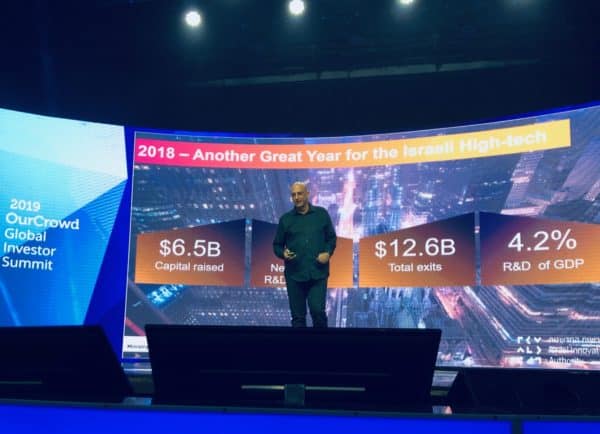 Early stage funding is a long game. Investors must be patient with their dedicated capital. Just like any other VC fund, there have been some write-offs but there have also been some solid returns. The next several years should be more indicative of platform performance as companies gain traction or, perhaps, not so much. If valutaions hold the prognosis is good.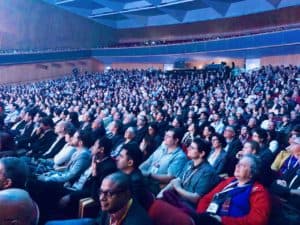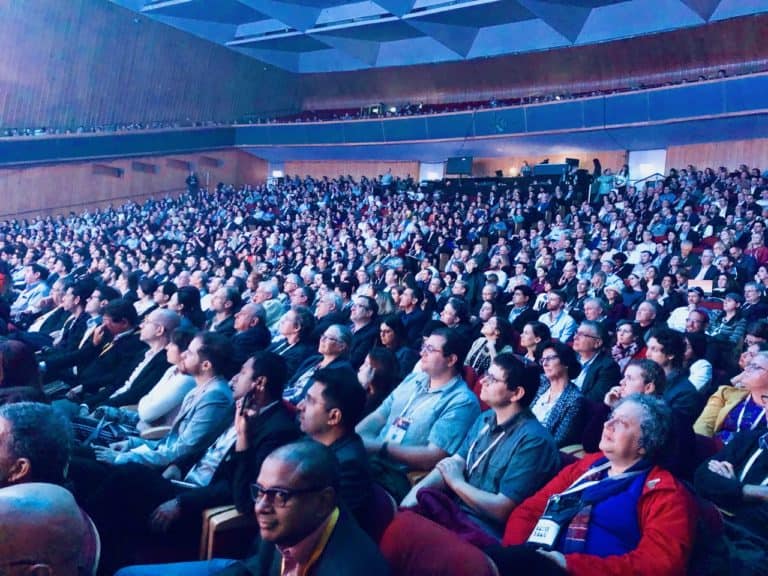 What is evident is the fact that OurCrowd is getting larger and they are doing this as more institutional money flows in. Currently, individual investors represent the bulk of committed capital but within the next 12 to 24 months institutions will be in the majority. This will be a good thing for OurCrowd as it hurdles $1 billion and scales.
Another note of interest is the fact that OurCrowd is reviewing blockchain tech and the possibility for security issuance and secondary transactions. Like many other platforms, distributed ledger technology has become too relevant to ignore.
If OurCrowd can figure it out and provide a transactional market to enable liquidity for secondary trading that would be huge. Again. No announcements yet, but they are definitely checking it out.
Medved says they are proud that this huge crowd of investors, multinationals, VC's and entrepreneurs have traveled from around the world to gather at their annual Summit:
"We need to democratize the access to venture capital … we can't just talk about it, we need to do it."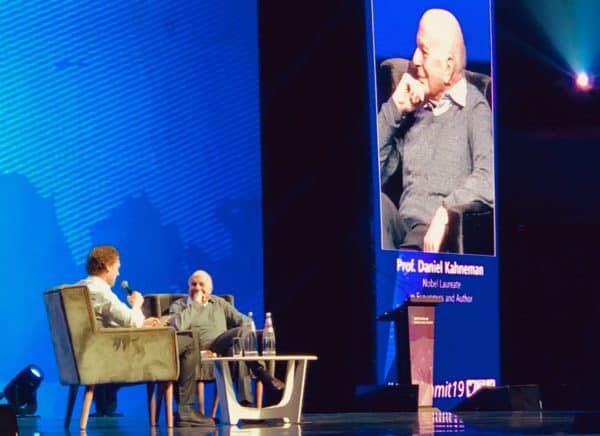 ---
Sponsored Links by DQ Promote