Peer to peer lending platform Folk2Folk has relaunched their entire product line. Folk2Folk is a unique online lender as it targets localized loans and has a strategic local presence across the UK.
Folk2Folk explained the changes in a release where management said the range of interest rates would extended. A higher rate of up to 9% would be allowed and a lower end rate of 0.38% per month would "reward borrowers" with a lower risk profile.
Additionally, Loan to Value (LTV) would now be pegged at up to 60% of market value to "help even more businesses" gain access to the capital they need.
Regarding the Innovative Finance ISA (IFISA) the annual arrangement fee is being eliminated to boost investor returns.
Improving the product range and flexibility of their loans is designed to enable more SMEs access debt finance for growth and while investors gain better returns.
Folk2Folk is an online platform that is akin to a matchmaking service where local investors at paired with local businesses in need of finance. Folk2Folk says this model creates additional value through the creation of local jobs, retention of local talent, and helping to contribute to the "vibrancy and sustainability of local economies and communities; something that is of vital importance to us all."
The range of rates, from 4.5%-9% p.a., is expected to encourage lenders to invest in opportunities that suit their preferences on interest rate, LTV, location, sector and risk appetite. A minimum investment is £20,000 with no upper limit.
Since platform launch, Folk2Folk has financed over £275 million in SME loans. The award-winning platform reports zero losses to investors to date. Folk2Folk was approved by the FCA in 2016 and is a member of the P2PFA thus it adheres to a high standard of lending and transparency.Folk2Folks states that it is ensuring it continues to price risk fairly for both its borrowers and its investors.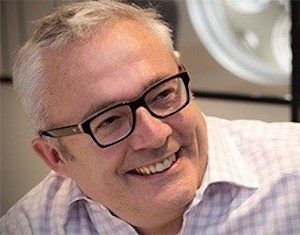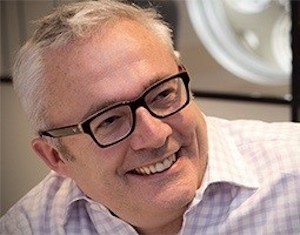 Folk2Folk CEO Giles Cross says the platform is maturing as a business and their new, improved product range is testament to that.
"Our new rates and range of LTV present an even more attractive proposition for both borrowers and investors. In today's low-interest rate environment, savers and investors alike are always looking to maximise their returns. The majority of our retail investors are in the "at retirement" stage of life, where the interest they receive on their capital is often life-changing and we believe that the range of opportunities we will now be able to present to our investors will further bolster and reinforce that position, helping those who lend through us to lead and enjoy the best lives possible."
Cross says the same applies to their borrowers. SMEs still struggle o access financing via traditional sources:
"Our common-sense approach to lending continues to deliver value. By introducing some measured flexibility around our interest rates and required levels of security we're able to help even more credit-worthy businesses access the finance they need to grow, develop and thrive."
Sponsored Links by DQ Promote