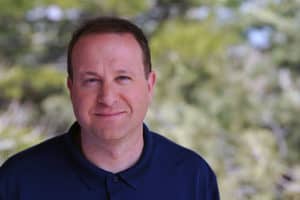 Governor Jared Polis of Colorado signed the Colorado Digital Token Act into law last week. The legislation is designed to provide limited exemptions from the securities registration and securities broker-dealer and salesperson licensing requirements for persons dealing in digital tokens and cryptocurrencies.
According to the legislation a "Digital token" is defined as:
".. a digital unit with specified characteristics, secured through a decentralized ledger or database, exchangeable for goods or services, and capable of being traded or transferred between persons without an intermediary or custodian of value."
The bill was sponsored by State Senators Tate & Fenberg and Representatives Kraft-Tharp and McKean.
The language states that Colorado has become a hub for blockchain technology and regulatory uncertainty has undermined this type of innovation. The exemption requires an issuer of digital tokens to file an intent to offer the asset with the Colorado Securities Commissioner. The token must be designed for "consumptive purpose" which may be interpreted as a utility token.
The law is expected to create a "minimal workload increase for the securities commissioner" to adopt rules that needed to implement the exemptions from securities registration and broker-dealer licensing.
The token is given a 180 grace period following the sale of the asset.
Trading of the token is prohibited prior to the consumptive purpose becoming available thus speculation affiliated with the initial coin offering is mitigated.
The new law challenges the other blockchain friendly state Wyoming which has aggressively pursued a series of laws that promote the issuance and utilization of digital assets.
Colorado's law is in contrast to the federal authorities at the US Securities and Exchange Commission which has been hesitant to clearly define whether or not a utility token, which is tradable, can actually exist. Industry insiders have worked closely with elected officials in Washington, DC to attempt to enact a law that makes a utility token a reality.
Currently, federal authorities believe that all tradable crypto assets are viewed as securities with the exception of cryptocurrencies like Ethereum which is sufficiently decentralized.
The Colorado law goes into effect on August 2, 2019.
---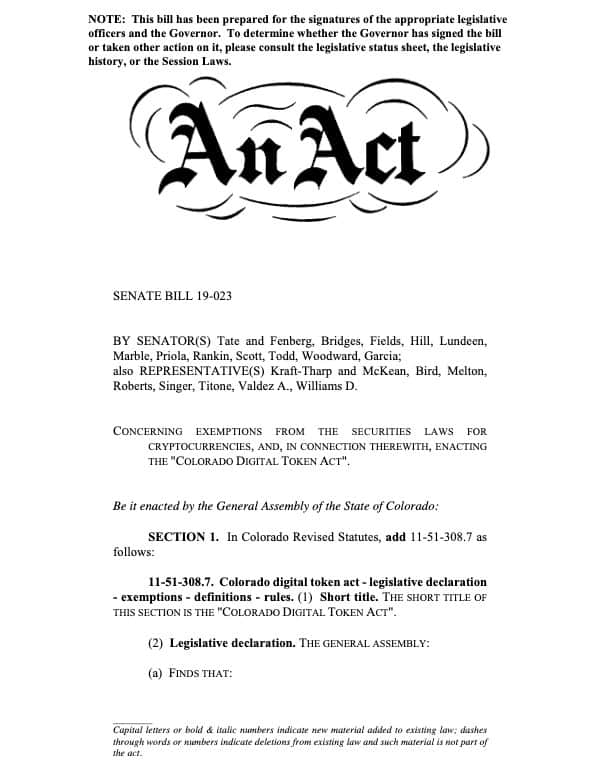 Sponsored Links by DQ Promote