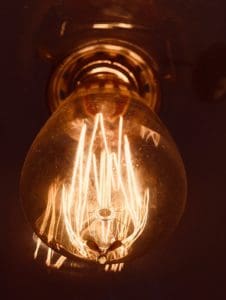 Town councilors in Missoula, Montana, have voted to draw up interim zoning rules to govern cryptocurrency mining in the region as well as limit the environmental impact of the sector, The Missoula Current reports.
The rules could come into place as soon as April 4th and could form the basis of permanent regulations.
Missoula County had voted previously to forego creating interim regulations to govern crypto mining in the region and instead directed councilors to gather information.
Now councilors have claimed the region's only crypto mining facility, The HyperBlock Centre, is consuming about one-third as much power as all the residences in the county.
An analyst and economist at PwC (Pricewaterhouse Cooper) recently claimed that the Bitcoin network consumes as much power annually as Austria or Switzerland, but only processed about 81 million transactions in 2018.
If that analyst's figures are correct, that means that an average transaction on the Bitcoin network in 2018 consumed as much energy as 100 loads of laundry electrically washed and dried.
The cryptocurrency industry, comprised mainly of financial service providers and miners, has circulated claims that bitcoin's underlying technology will revolutionize world industries and economies.
These grand social and industrial claims have been used to rationalize the extreme energy consumption of the Bitcoin network and other crypto networks.
In the meantime, many projects that raised ICO monies based on these claims have failed to deliver the innovations they promised.
As well, critics like Bitcoin programmer Jimmy Song have argued repeatedly that blockchain technology is exclusively good for Bitcoin and has no other reasonable industrial application for private businesses.
The Missoula council seemed to defend itself against claims circulated by crypto promoters that over-regulating crypto mines and the sector is equivalent to quashing innovation at its root.
Commissioner Cola Rowley told council:
"This isn't throwing ice on economic development or saying that industries aren't welcome here because we're an unfriendly environment that hates progress…Cryptocurrency and economic development – bringing businesses here – are two very different things."
Another commissioner, Josh Slotnick, questioned "social good" claims circulated by advocates, holders, creators and/or marketers or crypto:
"One-third of the county's residential energy used in one factory that employs 19 people to do something that, as of right now, is of dubious social good – I just can't see this continuing…I would encourage interim zoning with an eye to renewable energy to permit cryptocurrency mining."
A lawyer for the Hyperblock centre, James Bowditch, emphasized that his  clients had been careful to observe rules so far:
"I do have to express some concern about the potential of focusing on the current operations out at the Bonner millsite, especially given how very, very careful they've been to make certain they had sited themselves in a facility that was really designed for something like this…The response should be somewhat measured and careful because I don't want you to be picking on a company that's a very responsible citizen of this community based on what may be occurring in other communities, most of which are outside this country."
HyperBlock site manager Jason Vaughan claimed Bitcoin is not well understood and stated that he believes the transaction-processing services provided by HyperBlock have global benefits:
"I came to this company because I believe in blockchain technology and Bitcoin as a longtime, worldwide currency…What we provide is security and transactional confirmations on the Bitcoin network, which is a worldwide network. It's not just Missoula, and it's not just for the benefit of a few."
The Missoula Current writes that a number of crypto firms have either set up in Montana in recent years or have expressed interest.
But in their latest meeting commissioners reportedly characterized crypto mining's energy consumption as "a pressing emergency" and emphasized the need for the sector to increase its reliance on renewables.
Commissioner Dave Strohmaier stated:
"If we're going to allow it, at the rate they're using energy, they darned well better be using renewable energy. In fact, they better be creating new renewable energy."
County planner Jenny Dixon said local representatives want to help the cryptomining sector if it can constructively address its energy consumption:
"Our goal is to try to help the businesses that are here right now or want to come here to do cryptocurrency mining be able to remain or settle here as long as they address those impacts of concern. We're working hard on finding ways to do that."
Sponsored Links by DQ Promote