The Gibraltar Stock Exchange (GSX) will list digital debt and digital fund securities on GSX Global Market (GSX GM) using blockchain technology. GSX is among the first regulated exchanges to use blockchain in this manner. The GSX can now list corporate bonds, convertible bonds, asset-backed securities, derivative securities, open-ended and closed-ended funds in "digital" or "tokenised" form.
The GSX also announced that it has opened up membership to firms from outside the EU, Iceland, Liechtenstein, and Norway (European Economic Area) and Switzerland. In brief, licensed financial services firms from most jurisdictions may now apply to join the GSX and bring their Issuers to market as the exchange seeks to boost its volume.
The GSX operates two markets, the GSX Main Market and the GSX Global Market, which are two business lines within the broader GSX Group. The GSX Main Market is the Gibraltar Stock Exchange's EU regulated market as defined in the Markets in Financial Instruments Directive (MiFID).
The GSX Global Market is a "practical listing venue option for issuers offering reduced timelines and listing costs, with a lighter reporting and disclosure framework" than the GSX Main Market.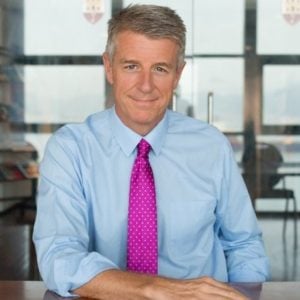 Nick Cowan, CEO of the GSX and Founder of the GSX Group, said they aim to leverage blockchain to open up greater liquidity pools while making illiquid assets more accessible.
"Offering the listing of digital debt and digital fund securities significantly widens the potential GSX user base in respect of both Members and Issuers."
The GSX will also offer the facility to track selling reports, enable parameters on eligibility and selling restrictions, and program the distribution of payments, coupons, or dividends. Cowan says GSX is becoming a "one stop shop" for digital security listings and they can provide the benefit of blockchain without the need for in-house developer costs.
"GSX Group companies can offer smart contract programming and provide enterprise wallet custody solutions. The GSX Group also boasts an experienced fund administrator in digital assets offering incorporation and corporate solution services to issuers. The use of DLT in the listing process represents a route to market for issuers seeking to gain access to the benefits of tokenised debt and fund opportunities, within the framework of a regulated stock exchange," said Cowan.
Sponsored Links by DQ Promote