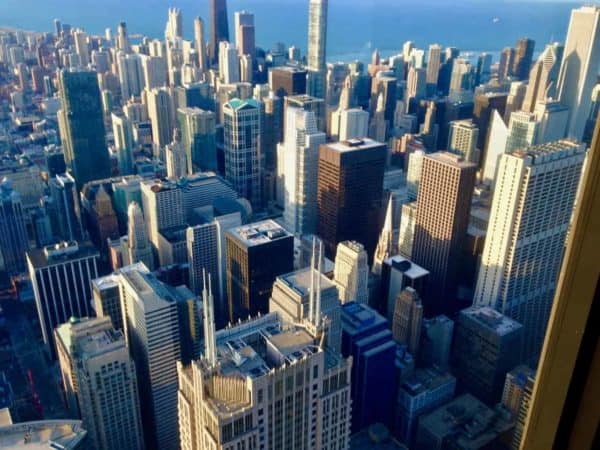 The Securities and Exchange Commission (SEC) and Financial Industry Regulatory Authority (FINRA) have scheduled their 2019 National Compliance Outreach Program for Broker-Dealers. The event, taking place in Chicago, is designed to provide an open forum for regulators and industry professionals to discuss topics such as compliance and investor protection.
In a release, it was revealed that the program will include a discussion of "hot topics such as digital assets and cybersecurity."
"We look forward to our continued engagement with industry professionals at this year's National Compliance Outreach Program for Broker-Dealers," said Peter Driscoll, Director of OCIE. "This event is a valuable opportunity for us to share our thoughts and observations from recent examinations and to listen to the insights provided by experienced industry professionals about current market and regulatory risks."
The event is free to to attend but is capped at 250 individuals reserved on a first come basis. Those unable to attend may watch a live-stream on the SEC website.
Mike Rufino, Executive Vice President and Head of FINRA Member Regulation—Sales Practice, commented:
"As our regulatory program evolves to meet the challenges of new markets, new products and new rules, FINRA engages with member firms, compliance leaders and other regulators in meaningful discussions that enrich our regulatory efforts and provide broker-dealers with the tools and information needed to better serve investors."
The SEC has recently issued guidance on the issuance of digital assets and the determination as to whether, or not, the asset will be considered a security. The "hot" sector of finance continues to struggle with the best path for leveraging blockchain tech.
FINRA, under the leadership of Robert Cook, has launched a FINRA 360 review of its processes – attempting to better communicate with its regulated member firms.
The program will be held at the Federal Reserve Bank of Chicago from 9 a.m. to 3 p.m. CT on June 27, 2019.
Additional information is available on the SEC's website at http://www.sec.gov/info/complianceoutreach-bd.htm or FINRA's website at http://www.finra.org/industry/2019-national-compliance-outreach-program-broker-dealers.