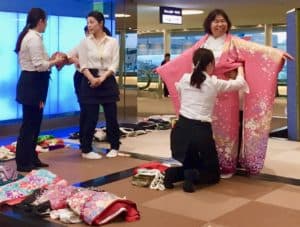 The recent loss of $190 million CAD by the now-defunct Canadian cryptocurrency exchange QuadrigaCX appears to have alerted regulators across the globe to additional complexities affecting the safe storage of cryptocurrencies at relevant businesses.
Quadriga has claimed it lost access to the funds following the sudden death of exchange founder Gerald Cotten in India last December.
Although Cotten had been running the exchange since its inception in 2013, somehow it did not occur to him to ensure that at least one other party had password access to "cold wallets" (souped-up thumb drives) used to store the bulk of Quadriga's crypto holdings offline.
When Cotten died, the exchange claims, he took the passwords with him.
Despite this, the exchange continued to allow trading without notifying customers of the problem for at least 8 weeks.
Investors are now owed millions, and when Quadriga's assets are all divided, it is unclear how much they will recover.
The case is an embarrassment to Canadian regulators and is a warning to others.
Now, a source in Japan has told Reuters that the country's Financial Services Agency (FSA) will shortly be requiring crypto businesses to ensure they have implemented proper internal controls pertaining to cold wallets maintained by the business.
There is one main reason why crypto traders and trading platforms use cold wallets, and it is a fairly standard practice.
First, exchange and individual user "hot wallets," essentially pools of cryptocurrency that can be accessed over the Internet, have been regularly hacked.
In fact, last year in January, Japan was the site of one of the largest single exchange robberies in crypto history when $530 million USD in crypto was drained from the Coincheck crypto exchange's hot wallets by hackers.
Coincheck is just one of several-hundred-million-dollar hot wallet crypto hacks.
The blogger "Neuron" claims that "More than 980,000 Bitcoins have been stolen from exchanges, which would be worth more than $15 billion at current exchange rates."
Other cryptos have been stolen as well.
According to Reuters, following the Coincheck hack, the Japanese FSA,  "restricted use of less-secure 'hot wallets'…prompting exchanges to shift to 'cold wallets.'"
The Quadriga debacle has likely now highlighted problems with cold wallets also.
The source to Reuters says the FSA is now aware of potential risks of internal theft presented by cold wallets and has identified that some exchanges in Japan lack clear rules regarding the rotating of persons in charge of cold wallet security.
Japan is currently home to 19 registered cryptocurrency exchanges and there are others awaiting registration.
The country has attempted to support the sector and may have been the first nation in the world to implement a full set of regulations.