Smart Valor, a Swiss blockchain based startup, has listed its native crypto "Valor" on South Korea based Bithumb.
Earlier this week, Bithumb apparently hosted an Airdrop for Valor and distributed 1 Valor per 2,000,000 KRW to its most active traders.
Smart Valor announced last fall that it had received regulatory approval by Swiss regulator FINMA to operate as a financial intermediary. Smart Valor says it is "creating the new financial market infrastructure for security tokens, which will democratize access to exclusive investment opportunities."
Switzerland is a jurisdiction that has sought to encourage blockchain innovation in financial services. Currently, the Swiss government is in the midst of a consultation which seeks to further clarify crypto rules – especially on the topic of trading digital assets.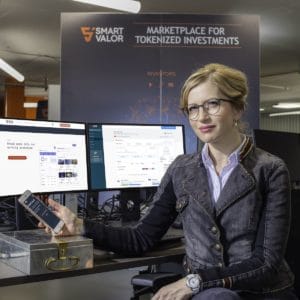 Olga Feldmeier, CEO of Smart Valor and a prominent member of the Swiss crypto community, commented on this listing:
"As Smart Valor exchange is gearing up to the launch of its security token exchange later this year, it is essential to tap into existing networks in other regions in order to attract a global user base. Listing the exchange's native cryptocurrency Valor on several largest Asian exchanges such as Bithumb, will open our platform to millions of users already active in this ecosystem."
Feldmeier points to the reported 4.3 million active users of Bithumb. Feldmeier also notes that currently there are no exchanges for security tokens in South Korea as most regulatory environments are slow to adapt to this new form of funding.
She believes that by establishing a presence in South Korea, they can enable access to STO funding for aspiring Korean tech startups and early-stage companies.
Listing their tokenized shares on the forthcoming Smart Valor exchange may help them to establish a global audience of investors and supporters from all over the world, in a compliant manner.
It was reported that Bithumb's parent company recently received a significant $200 million investment from Japan's ST Blockchain Fund. But it is not all good news at Bithumb as it has also been the target of hacks and reported a loss for 2018 – apparently due to the decline in crypto values.
A Bithumb spokesperson highlighted their approach to compliance in listing Valor. This approach is said to fit well with Smart Valor's goal of becoming a fully licensed and compliant financial technology company.