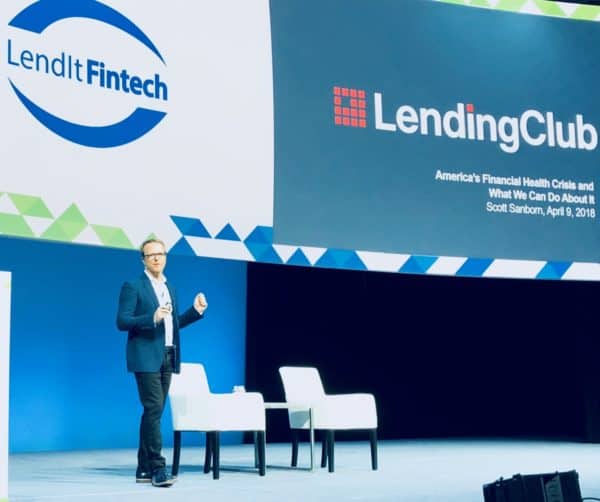 Beginning today, LendingClub (NYSE: LC) will connect small business borrowers seeking a loan on their online lending platform with both Funding Circle and Opportunity Fund. The initiative is being pitched as a collaboration designed to substantially increase small business owners' access to transparent, affordable and responsible credit.
The three platforms are co-creators of the Small Business Borrowers' Bill of Rights and founding members of the Responsible Business Lending Coalition.
As part of the agreement, Opportunity Fund will utilize LendingClub's technology to provide an online application experience with prequalified offers to underserved small businesses before applying its established relationship-based lending model to fund and service loans. Funding Circle will use its own tech stack.
LendingClub said it is opening up its platform to include integrated offers from trusted partners. During 2018, LendingClub says it received more than 14 million applications but facilitated loans to a small fraction of them.  By providing additional avenues to access credit, small businesses will gain more choices – so a win-win for LendingClub and business borrowers.
Opportunity Fund CEO Luz Urrutia called their relationship with LendingClubas crucial to providing access to capital to "women, people of color, immigrants and other underserved entrepreneurs seeking to build a better life for themselves and their families."
"By combining LendingClub's leading credit technology with Opportunity Fund's mission-based, high-touch lending model, we hope to dramatically expand access to affordable and responsible capital to underserved small business owners across the country."
The relationship between the Opportunity Fund and LendingClub builds on a pilot program launched in 2016.
Bernardo Martinez, US Managing Director, Funding Circle, said the relationship with LendingClub will play a key role in accelerating their growth as well as increasing access to affordably priced capital for businesses whose credit needs remain unmet by the traditional financial system.
Funding Circle reports that it has helped over 12,000 US small businesses access more than $2 billion in financing to date. Funding Circle says it is the largest online small business loan provider in the United States.
"With partners like Opportunity Fund and Funding Circle, we're creating an ecosystem where LendingClub's members can take advantage of additional services from trusted providers that can help them generate more savings," said Scott Sanborn, CEO of LendingClub. "This enables us to both deliver greater value to our applicants and capture a new revenue stream for LendingClub, while further simplifying our business and setting the stage for more partnerships and innovations for Club Members."
It was not immediately clear if LendingClub would earn a referrel fee for any loans that originated on a different platform.

LendingClub is scheduled to announce Q1 results on May 7th.

Sponsored Links by DQ Promote